Smart technology that pays for itself.
$85,641
See returns like this on a 250 unit community as soon as year 3 of your smart apartment investment.
Calculations based on a 250 unit community at 85% occupancy.
We've crunched the numbers based on the criteria below:
Take ownership of your WiFi revenue.
Boost your NOI without raising rent prices by diverting an existing revenue stream back to you. Managed WiFi provides the high-speed internet your residents need while increasing the value of your property.
250 units  |  30 spaces  |  13 perimeter access   |  85% occupancy
Cap Rate Value Add (Avg 5%)
WiFi is the #1 most desired amenity by today's renters. Homebase futureproofs your community with property-wide Fiber WiFi.
$20+ Monthly Reoccurring Revenue per Unit
Make an additional $20 or more in monthly revenue per unit, depending on pricing tiers.
Increase yearly revenue by over $60,000+ in a community with 250 units without needing to raise rent prices by even a dollar.
Year 5 NOI Increase up to $179,937
When you connect to Managed WiFi revenue, you increase your community's NOI by up to $179,937 in a 250-unit community.
3 Customizable Pricing Tiers
Choose three WiFi speed and pricing tiers that fit your community. Homebase Managed WiFi puts the power in your hands.
Fiber Internet Speeds up to 1 Gbps
Prepare your community for the future with the best high-speed WiFi infrastructure on the market.
Put your locks to work.
Save time and generate revenue with a streamlined smart access control system. You benefit from simplified management while your residents enjoy new access amenities, like space booking and in-unit delivery.
250 units  |  30 spaces  |  13 perimeter access   |  85% occupancy
Time saved per year with self tours & automations
Access revenue from booking &
marketplace features
Yearly NOI boost in time saved & money earned
Earn $25,500 in Yearly Revenue From Space Booking 
Residents want to rent spaces, like conference rooms, for events. Allow them to book them for a fee through Homebase.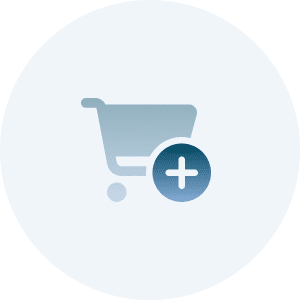 Earn $12,750 in Yearly Revenue From Marketplace Features
Boost revenue for your property and convenience for your residents through marketplace features like in-unit delivery.
Save 19 Hours per Week with Self-Guided Tours
Save approximately 19 hours of your employees' time per week by offering self-guided touring to prospects.
Yearly Time Savings Valued at $43,396
Reduce operating costs by increasing automation so your employees can focus on adding value.
Manage 17.88% More Units Per Employee
Allow your staff to easily manage more units by increasing efficiency.
Boost Yearly NOI by $67,584
Increase yearly NOI by $67,584 using Homebase smart access to save time and create new revenue.
Zero down financing
We care about your smart apartment ROI. We also understand that you need to stay in budget. That's why we offer flexible 12-60 month terms for apartment owners and managers looking for a fully managed smart apartment solution.
Schedule
your demo
Skip the wait and schedule a demo now with our Smart Building Specialists. Want more information? Leave us your details and we'll reach out to customize your Homebase experience.