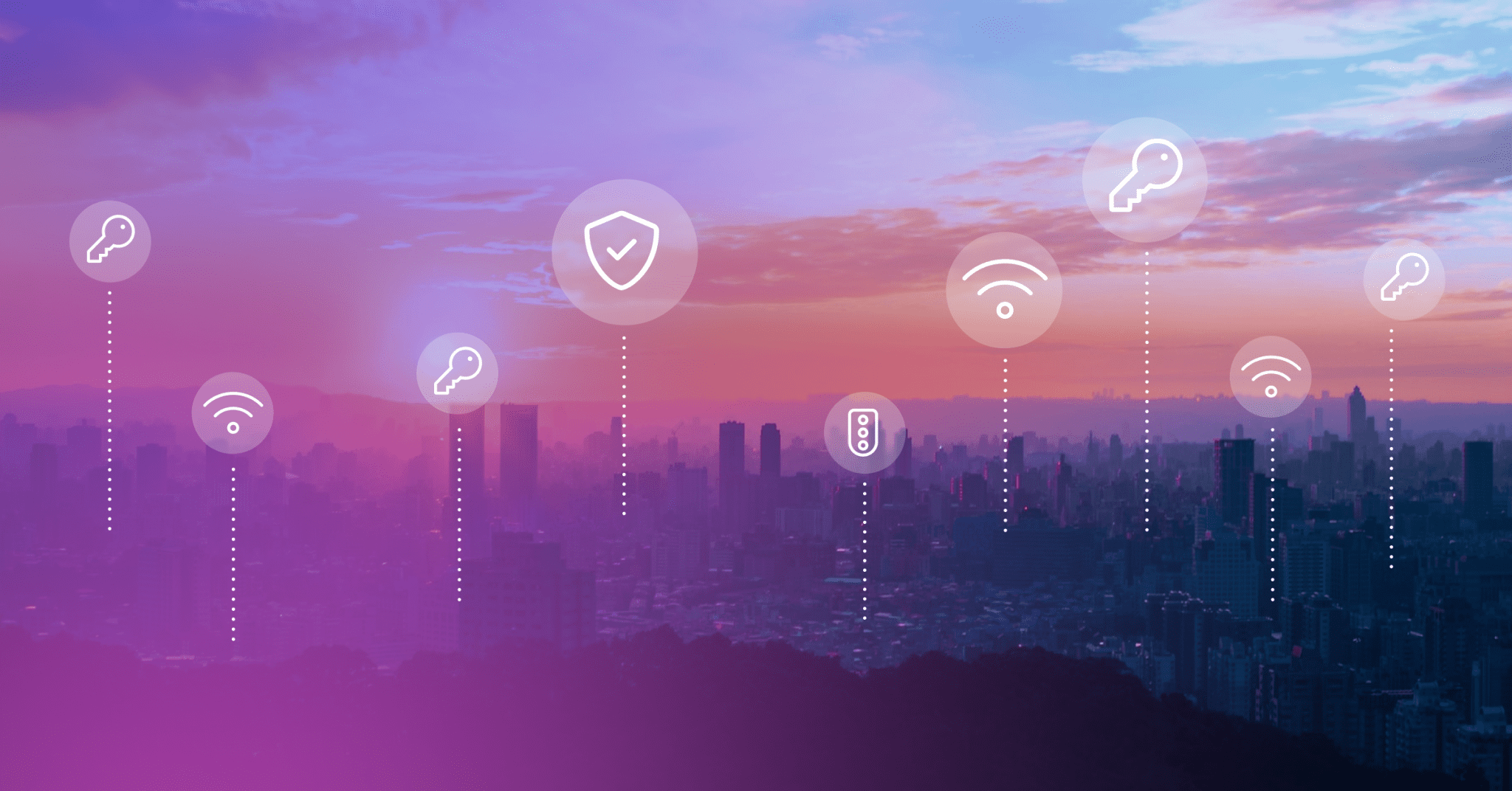 We know a thing or two about smart cities. Our founder and CEO, Blake Miller, first made headlines in 2012 as the driver behind the public-private partnership Smart City Initiative in Kansas City, Missouri, creating one of the world's largest smart cities and winning a 2017 Edison Award for Innovation.Focused on increasing economic development across the city lines and improving the quality of life for its citizens through connectivity, the movement continues today.
Applying that smart city framework to multi-tenant buildings was a logical next step. Multifamily, mixed-use, and other commercial real estate spaces are a microcosm of smart living. Here's how we put that connected technology to use.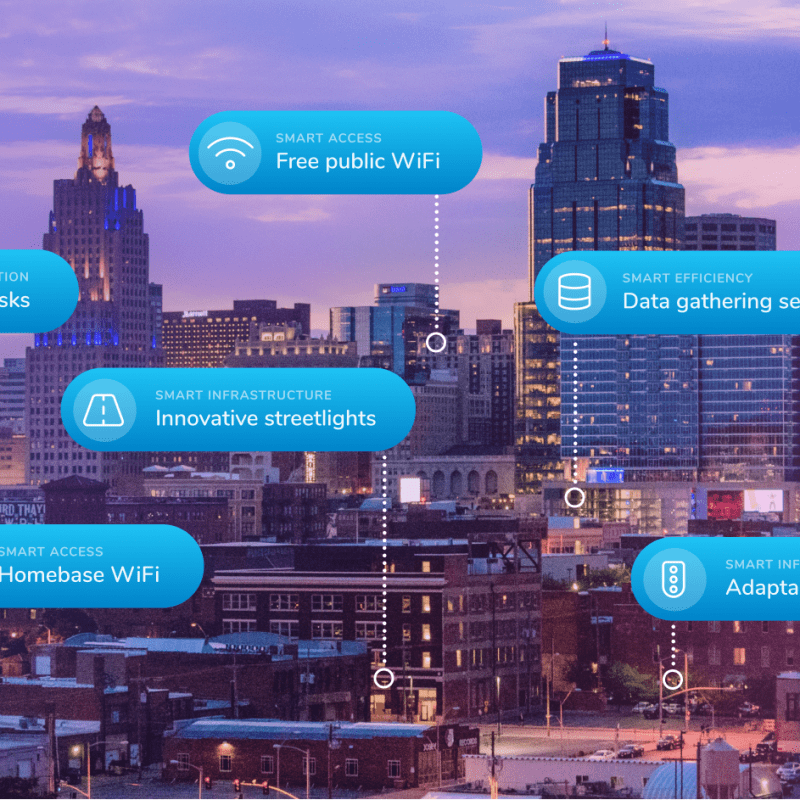 How we put our connected technology to use
1. Connect your portfolio.
By bringing hundreds of IoT connections to individual buildings or clusters of common ones, Homebase is changing the way residents interact throughout their communities, offering greater control over guest access, simplifying Internet activation, and booking amenity spaces all in the palm of their hand.
Property management saves time, increases efficiency in preventative maintenance with the ability to monitor utilities and appliance malfunctions, and can allow residents to instantly book and pay for the use of amenity spaces.
Ensure privacy. For property managers and owners, investing in your own secured private WiFi network provides a new revenue source and increased property valuation. Homebase provides the only hubless solution for your managed WiFi network with individual SSID's for every unit.
Knowing the difference between a smart building and just a building with smart technology can be the game-changer in improving the lives of residents, creating connected experiences, and increasing resident retention.
Partner with Homebase and our team of experts will create customized solutions for your communities ensuring a seamless experience for your residents, improved efficiency for your staff, and increased property NOI. Now that's smart.