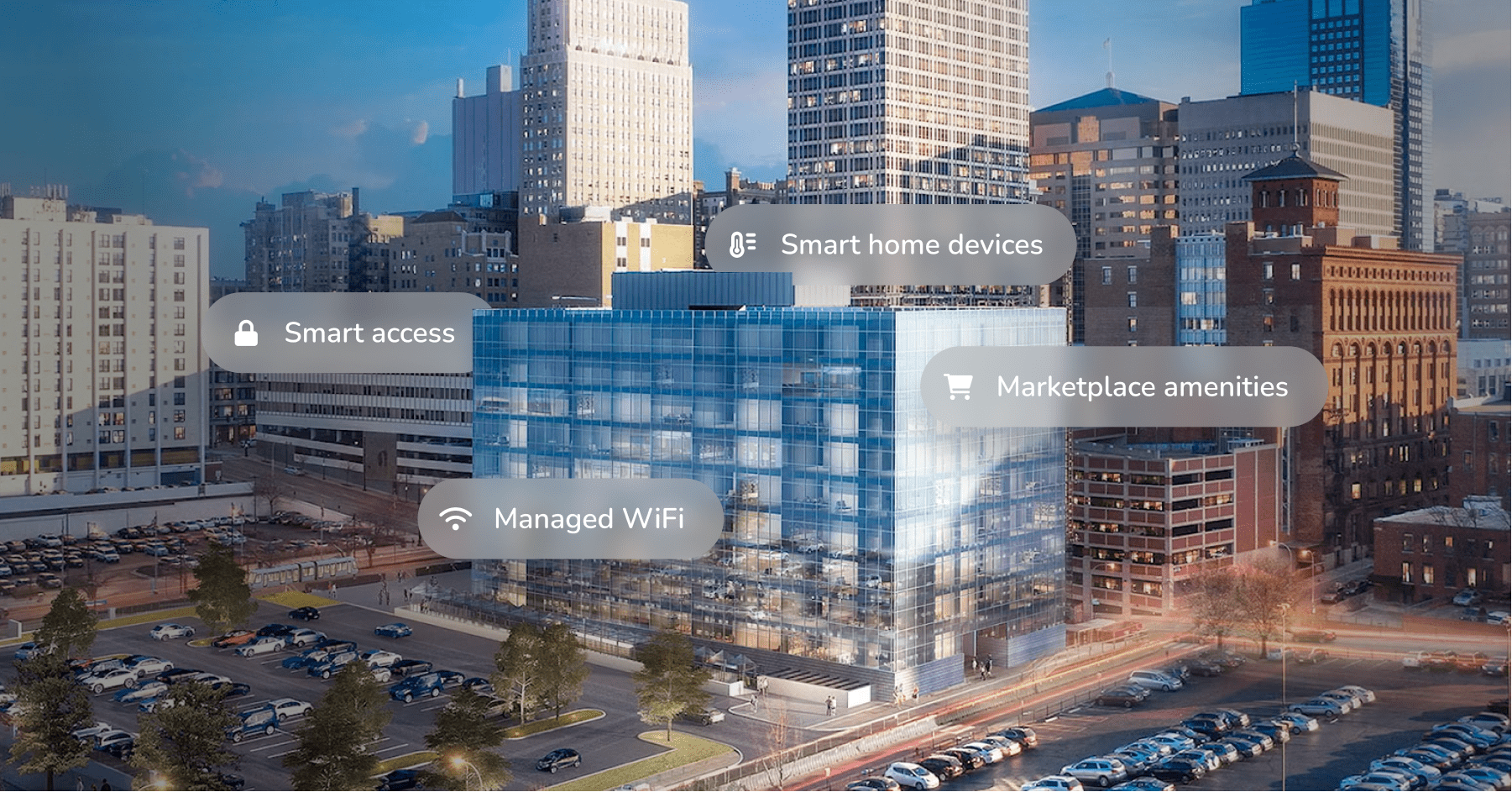 Flashcube
Kansas City, MO
Additional amentity doors
57
"The Homebase app has made my life so much more convenient. I can easily unlock the main entrance, my unit door, the fitness room, wine lounge, and even the basketball court. Plus, I can access instant WiFi without any setup required."
Increased Revenue
Increase NOI without raising rent by creating new revenue streams with managed WiFi and smart access control.
Futuristic Amenities
Offer smart access, smart lights and thermostats, managed WiFi, exclusive lounges, space booking, in-unit delivery, and more.
Mixed-Use Management
Enable easy mixed-use building management and securely grant commercial tenants access to amenity spaces.
How Flashcube Outsmarts the Rent Race
When you drive through downtown Kansas City, you can't help but notice the giant reflective square on Main Street that is aptly named "Flashcube." This former bank stood vacant for nearly 15 years before it reopened as Flashcube Luxury Apartments. It subsequently received awards for sustainability and historical preservation. 
In the local multifamily market, Flashcube stands out because of its comprehensive amenity offering. In the global market, Flashcube excels as one of the smartest buildings in the world. 
As rent growth stalls, many properties around the country are wondering how they can continue to generate revenue without raising rent. Flashcube may offer an answer.
Flashcube offers the whole Homebase suite of smart solutions. All of their doors are on the Homebase platform and they offer managed WiFi in every unit. They also have lights and thermostats connected to Homebase, an elevator operated through Homebase, integrations with ButterflyMX, and are planning to upgrade to the Homebase parking solution in the near future.
Generating Revenue Without Raising Rent
Instead of only relying on rent to increase NOI, Flashcube unlocks new revenue sources using the foundational infrastructure of managed WiFi and smart access control. This enables them to offer competitive rent prices while supplementing their income with revenue from services that are already built into their residents' budgets, like WiFi.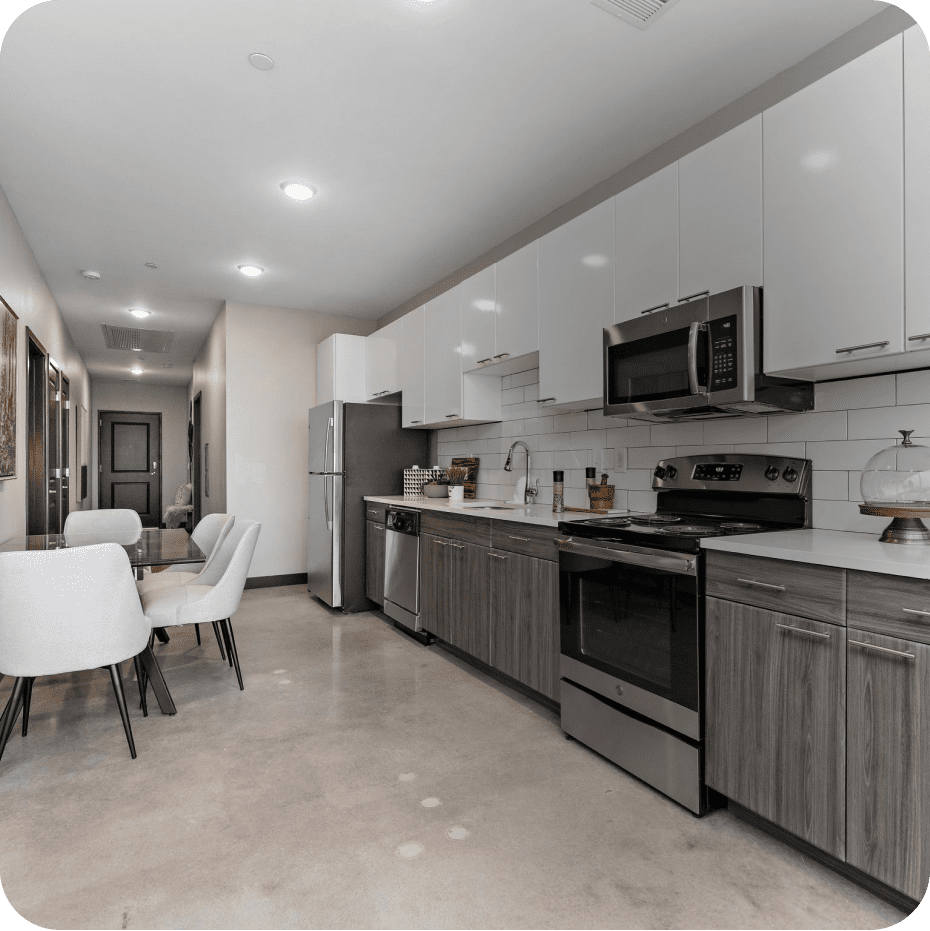 Creating a smart building can be helpful for marketing. Locally, Flashcube's website is one of the first to pop up in searches for "smart apartments."
Read on for the top 5 ways Flashcube increases revenue without raising rent. 
Managed WiFi provides a valuable amenity while also increasing revenue.
Flashcube opened in August of 2020 with Homebase Managed WiFi. By owning their own network, managed by Homebase, Flashcube is able to offer unprecedented convenience to their residents and an additional stream of income for their management team. Every unit has always-on internet, so residents can sign up or upgrade their plans instantly. This means that they no longer have to deal with waiting periods after move-in. One resident expressed, "I liked that I could start using WiFi right away. It's convenient."
Homebase Managed WiFi provides private and secure networks for every unit as well as staff networks, guest networks, and a network for smart devices throughout the building. Their TVs in community spaces are conveniently connected to WiFi for streaming. Ditching cable improves efficiency and saves an expense.
Flashcube opened in the first summer of the pandemic, and unsurprisingly, they faced higher vacancy than expected. Managed WiFi income provided a cushion during this time. Now, 52% of their residents are using managed WiFi despite the availability of multiple competing plans within the building. This generates over $5,000 per month.
Flashcube is still early in their journey and they have plenty of opportunity for growth. If their adoption of WiFi rose by 23%, they would achieve a $804,000 NOI increase with Homebase.
With 100% of the doors at Flashcube on Homebase, smart access can do more than increase efficiency. It can also be leveraged creatively to boost revenue. Such is the case for the 8th and 9th floor wine lounges. 
These lounges feature a wine cooler, smart TV with streaming, and stylish furniture. They are an ideal setting for parties and get-togethers. Exclusive access to the wine lounges is available for all residents on the 8th and 9th floors. Flashcube upcharges for rent on the wine lounge floors for this extra amenity.
Another way Flashcube leverages their smart access to boost revenue is by allowing residents to book spaces. Storage units are a prime example. Using Homebase Manager, the onsite team grants access to storage remotely as soon as payment is received. 
Homebase's upcoming booking feature will make it easy for them to expand their rental options, if they choose. Flashcube has a striking variety of amenity spaces.  They go above and beyond the classic fitness center to offer a rock climbing wall, basketball court, turf room for soccer, pet wash, and more. The vast appeal of these spaces will make amenity rentals especially valuable.
Residents want to host parties and gather friends. One resident shared: "I would love [a booking feature], especially if that was all seamlessly through one application. It would be nice if we had a group coming to say, 'Hey we'll be using the court for an hour.'"

Homebase's upcoming booking feature will make it easy for residents to request to book a room. Then, property managers simply approve or deny requests from the Homebase Manager dashboard and benefit from new revenue.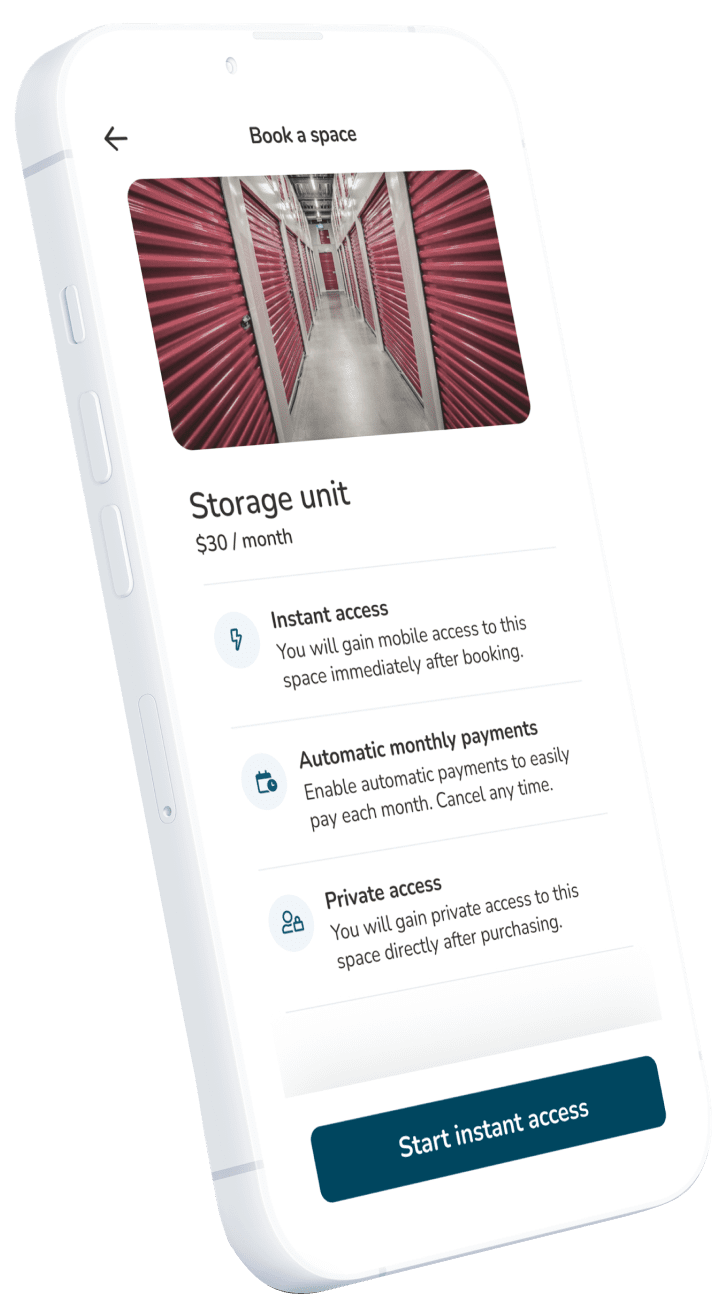 Space booking is an easy way to create a new revenue stream using smart access.
4. Walmart+ InHome Services
As innovative as Flashcube is, it's not surprising that they were one of the first properties to begin using Walmart+ InHome to offer in-unit grocery delivery. 
This feature uses smart locks to grant limited access to units for Walmart deliveries. Eagle Eye body cameras provide extra security, so residents can relax while background-checked employees deliver their groceries straight to the fridge. 
Walmart+ InHome has been widely adopted at Flashcube and the numbers continue to grow. For each resident sign-up, Flashcube receives a $50 payment from Walmart.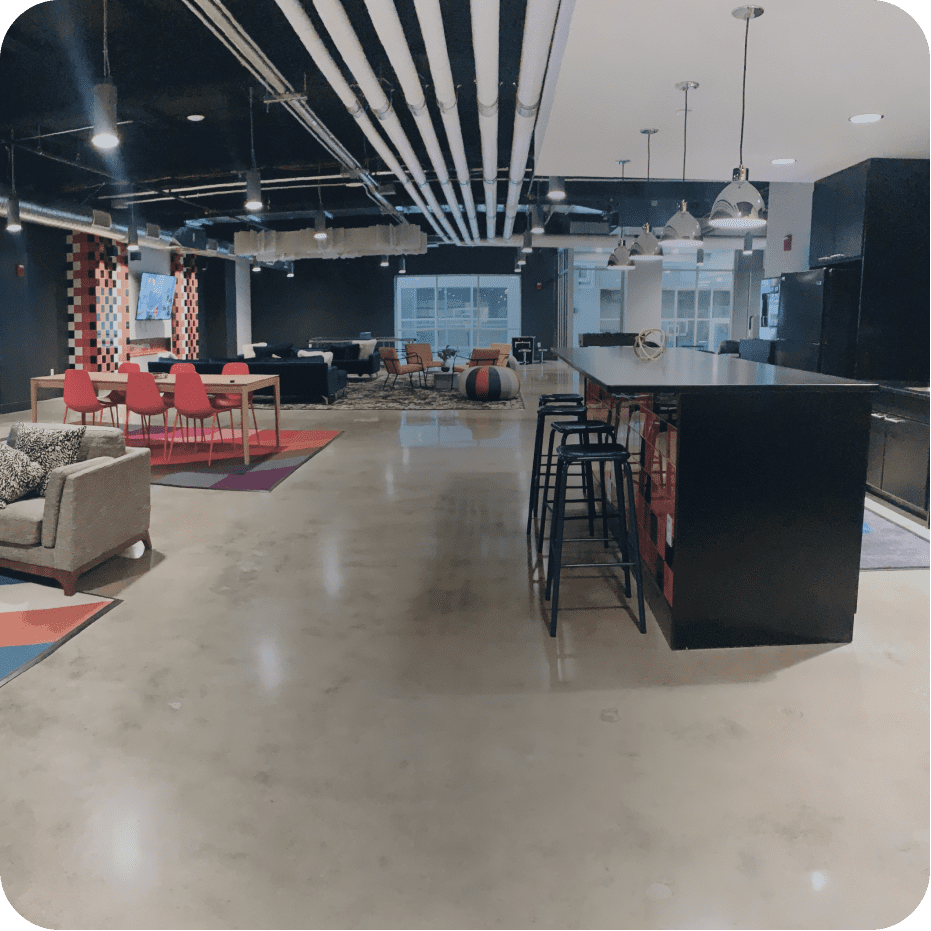 Residents aren't the only ones who use the Flashcube building. Flashcube is also home to a commercial tenant: Plexpod. Plexpod is a co-working space that provides modern offices and comfortable common areas. 
As part of their agreement with Plexpod, Flashcube also grants amenity space access to Plexpod members through Homebase. That enables Plexpod workers to use the fitness center, basketball court, rock climbing wall, and more. This partnership also provides convenience for remote workers who live in the building. One resident shared that they love having a workspace outside of their apartment: "I'm a huge fan of the PlexPod area and like the fact that I can access the conference rooms."
The success of the Homebase solution at Flashcube is reflected in our Net Promoter Score, which measures the satisfaction of both residents and property staff. We reached 71.4 at Flashcube over the past 6 months, which is considered "outstanding." One resident noted, "I kind of compare it to my Google Drive. Like with my lights or my climate, I open this one app and all my things are in there."
As we move through economically uncertain times, Flashcube offers a glimpse of the benefits of property technology. Without raising rent, smart access and managed WiFi make it possible to boost NOI, increase efficiency, and elevate your residents' experience.