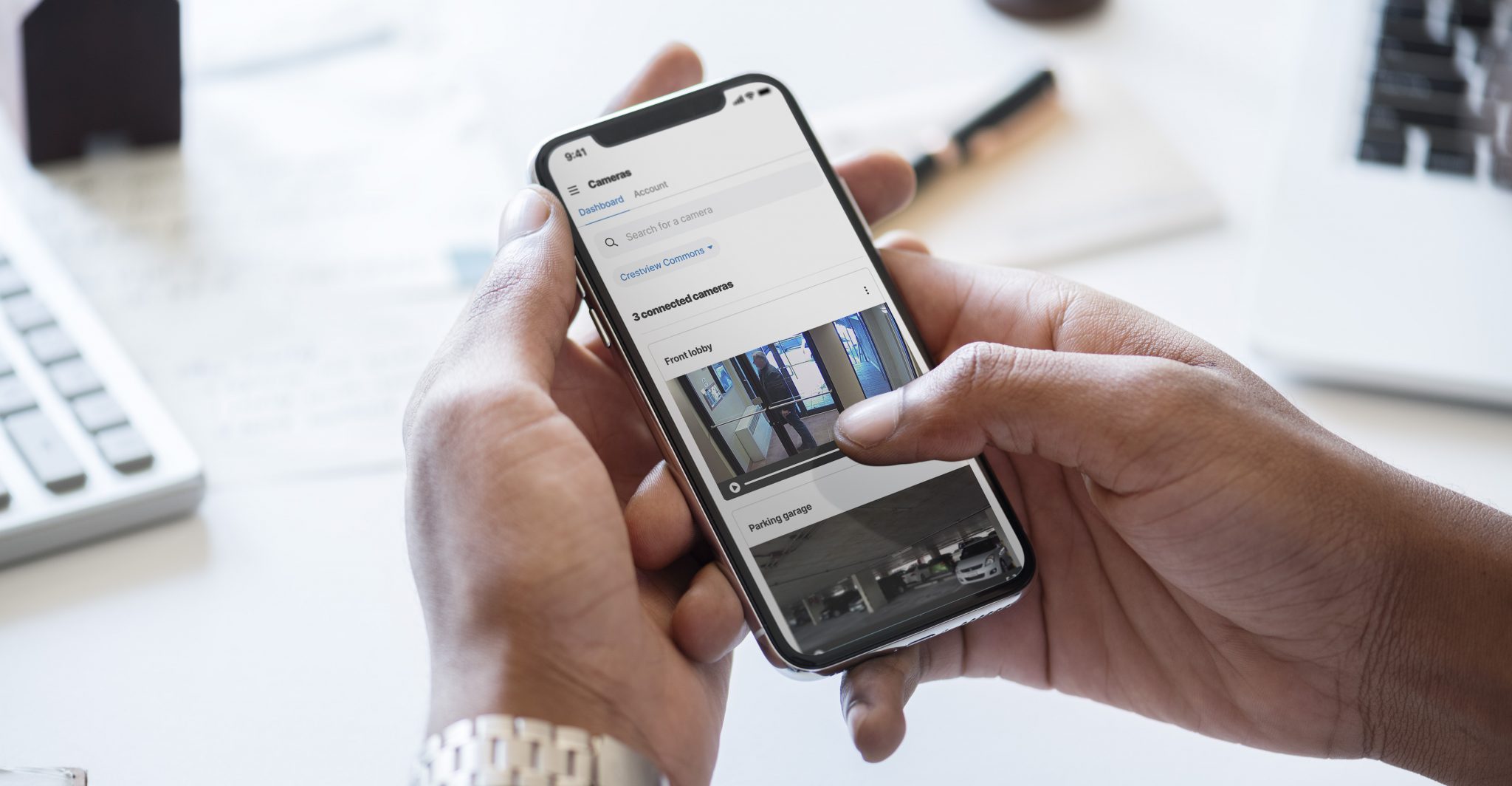 It's more important than ever for multifamily property owners and managers to have "eyes" on their communities by improving remote management capabilities in safety and security.
Today, Homebase is proud to announce a new integration with Eagle Eye Networks – the #1 provider in cloud video surveillance worldwide. As part of the Homebase Access service with enabled Eagle Eye integration, apartment owners and managers can view all security cameras on one, easy-to-use dashboard, as well as review recorded video directly in Homebase Manager – creating the simplest solution in multifamily cloud video security.
The enabled Eagle Eye integration with Homebase Access allows staff members to perform the following: 
View Multiple Live Video Feeds – Managers get a complete view of their communities with the camera dashboard. Here staff can view the live-feed from multiple Eagle Eye cameras at once to focus on key spaces around the building.
View or Download Video Clips – Pinpoint a captured event in the Homebase activity log by filtering footage based on date and time. Staff members can replay video clips directly in Homebase Manager or download hi-resolution video.
Video and Event Correlation – Video recordings can be correlated with other events and activities using Homebase Access. For example, see when vendors gain access to an apartment community to carry out a service order.
Associate Security Cameras with Doors and Sensors – Managers can associate cameras with rooms, spaces or other smart devices in their building. This cross-referencing allows multiple ways to access time-stamped video clips from within the Homebase and Eagle Eye systems.
Installation is simple and handled by Homebase Pros for new communities, retrofitting or taking over existing surveillance systems.
Partnering with Eagle Eye Networks enables Homebase to provide powerful security solutions for owners and managers in multifamily living. Real-time video footage & analytics, paired with Homebase Smart Access Control and BuildingOS, allow staff the comfort of always knowing what is happening in their building. In turn, managers are able to provide their residents an added level of safety and trust.