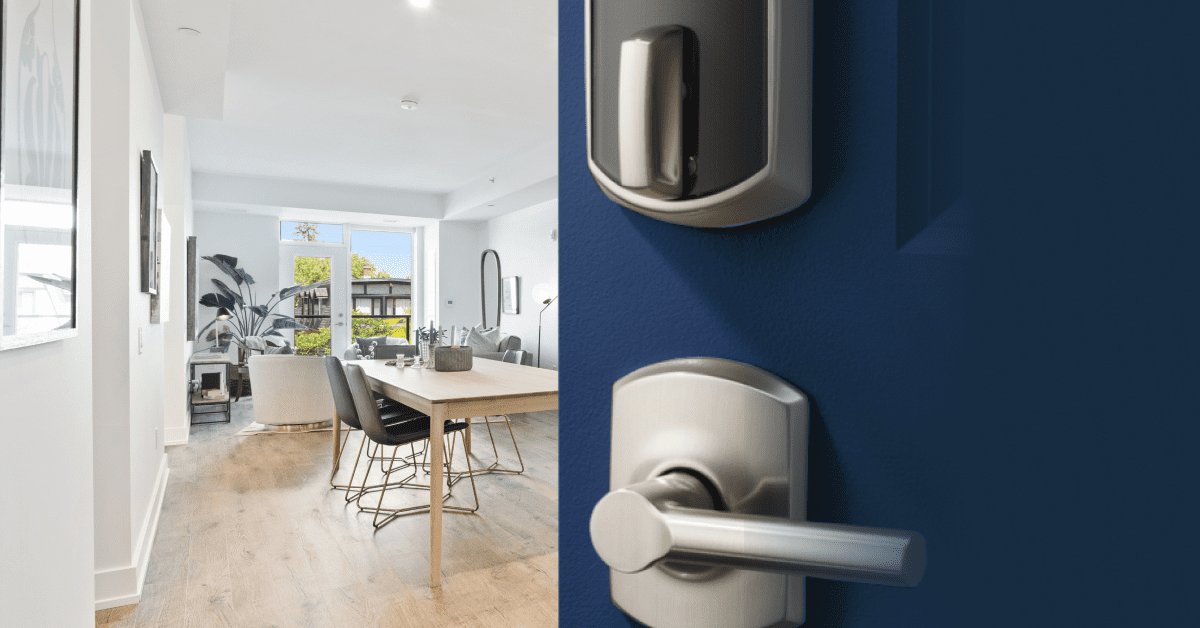 Homebase is proud to announce GoKeyless as our online master distributor. We're united by our mutual belief that there's a smarter way to access our living spaces and drive efficiency than the traditional lock and key.
GoKeyless takes pride in being America's keyless lock experts, with over 1 million locks shipped. Trusted since 2003 by some of the world's largest companies including Twitter, Boeing, Walmart, and Kellog's.
GoKeyless operates in various industries including commercial, residential, and healthcare. They offer customers a full turnkey experience: selling, configuring, and installing their smart access solutions.
The experts at GoKeyless are Certified by the Associated Locksmiths of America and complete an internal training program to ensure a seamless customer experience. They're confident there's no access scenario they haven't seen, and even welcome the challenge of unique access demands.
"With over 17 years experience in access control, GoKeyless prides ourselves as forward thinkers. We see our customers demanding more of their access solutions every day. Mobile access, smart buildings, and smart apartments are becoming some of the most commonly used terms in the entire access control industry, so we're excited to push the industry forward in streamlining the adoption of smart access control with a simple solution from Homebase and Allegion."  Patrick Duff, Director of Multifamily and Hospitality at GoKeyless.
Our partnership allows GoKeyless to expand upon its current smart access software offering with Homebase Access and Homebase Building OS, the only hubless smart building solution. This creates an all-encompassing, smart building solution starting with access control, that expands to include Community WiFi, cloud-based security cameras, smart appliances, and more.  
Homebase's automated management platform allows property managers and staff to control resident access for all doors from their desktop or mobile device. This includes unit doors, amenity doors, and entryway doors. Homebase saves staff valuable time by automating resident move-ins and enabling self-guided tours for residents.
The Homebase Resident App allows residents to access unit and community doors using their smartphone as a digital key. Yet another reason to ditch traditional keys.
Smart locks equipped with Homebase do more than just grant access to doors, they unlock additional services like Walmart InHome. This unique resident amenity offers unlimited deliveries of everything residents need from Walmart, delivered directly into their unit whether they're home or away.
This partnership focuses on making the process of upgrading multifamily properties with Homebase's all-encompassing, smart building solution as simple as a few clicks online. 
GoKeyless will guide customers through the buying, installation, and onboarding process with Homebase offering additional product support and smart building solutions once the community is live.
"It's amazing when innovators like GoKeyless and Homebase come together to deliver seamless access holistically.  We're proud when our partners put the customer first to provide turnkey capabilities to maximize operational efficiencies." Scott Perry, National Account Business Leader at Allegion.
Request a demo today to learn more about upgrading your property with Homebase.