A Kansas City-based tech startup has scored a partnership with LG Electronics USA to roll out a "first-of-its-kind" smart apartment program.
Homebase, a smart building automation company for multifamily properties, started working with LG about a year ago to develop the first phase of the program, which integrates LG smart appliances with Homebase's smart apartment building management software.
Partnering with an international conglomerate like LG not only bolsters Homebase's credibility, it also moves the startup closer to enabling a fully connected building that can start to learn and manage itself, Homebase CEO Blake Miller told the Kansas City Business Journal.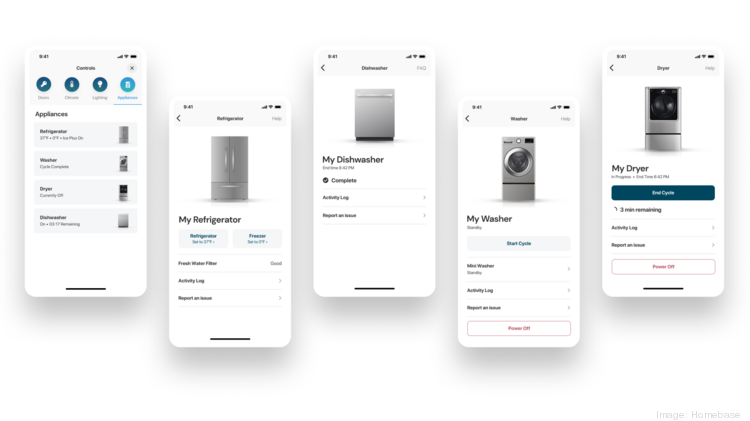 Homebase's new program with LG is making its debut locally at The Fairways of Ironhorse, a luxury senior living community in Leawood that was developed by Overland Property Group. Via the Homebase app, residents will be able to control their LG smart home appliances, unlock their door, set the thermostat and pay rent.