What is National Women in Construction Week?
The first full week in March is National Women in Construction Week, a week devoted to celebrating the accomplishments of women in the construction industry. It's an opportunity to acknowledge the challenges that women in construction face and how they overcome those challenges to add value to their companies and communities.
Construction is a field that offers high-paying jobs, but currently, only 10% of construction workers in the country are women. The number of women in leadership positions in the construction industry is similarly narrow at 13%. 
Having mentorship is important for individuals of any gender to grow, but the research shows that most adults who experience workplace mentorship have mentors of the same gender. The absence of women in construction makes it more difficult for women to see themselves in construction careers and can make it more challenging for women in construction to find the mentorship they need to progress at the same rate as their male peers.
Why does gender diversity in construction matter?
As a company that works with construction technology, we're at the intersection of two industries that are historically male-dominated. However, gender diversity in companies is not just a good idea morally, it is also a good idea financially. 
Research shows that companies that introduce gender diversity in management experience a 5-20% increase in profit. Companies with the greatest portion of women on executive committees earned a 47% higher rate of return on equity than companies with no women executives. Initiatives on gender diversity alone enhanced business outcomes for 57% and 59% of participating companies in construction and technology respectively.
We sat down with two women on our team who do construction-focused work to learn more about their experience and get their insights about what it would take to recruit more women into jobs in construction.
Vanessa: CAD Designer at Homebase
How did you get into construction technology? 
It was a very roundabout process. I was moving from Florida back to Missouri and got into UMKC's architecture school.
I loved drawing blueprints by hand, but decided that architecture wasn't where I wanted to be. I was pursuing an art degree for a while, but the school noticed that I got an A in Physics, so they said, "You should come do Physics or Engineering." I got accepted to LSU for Petroleum Engineering, but I didn't want to move because of family issues. Instead, went to UMKC's Mechanical Engineering program.
I discovered that I didn't really have a passion for engineering, but I enjoyed CAD and working with blueprints again, so I looked for a way to just do CAD. 
I have to have some kind of creative outlet in my day-to-day. With CAD, I find it interesting to see how they lay out buildings and think, "Ooh, I would've done this differently," or, "I wonder what this is over here." It is a place where I can combine creativity with technical understanding.
What challenges have you faced as a woman in construction technology?
Honestly, just being given a chance. That was the first thing. I knew that I didn't have the most conventional path to CAD, but I did have CAD experience and the drive to succeed. No one wanted to take a chance on me, so just getting in the door with an interview was a huge deal. Once I was able to get into the door, I got the job. 
I feel like a lot of people get discounted because of the technology people use to recruit. I know so many people who say, "You have to have these keywords when you're applying for them to know if they want to interview you." It's become some kind of game and I don't feel like it benefits people.  I understand large companies don't have the manpower to talk to every single candidate, but actually having a human eye on something makes a big difference.
People aren't going to have this cookie-cutter black-and-white pathway. Maybe somebody stayed home for two years with their child or they weren't able to get a job because they were taking care of their sick mother. A computer will read that as in gap in work history, but there could be a completely logical explanation. I feel like that can happen a lot with women because often women are the ones that sacrifice for the family, but that doesn't mean they shouldn't be given an opportunity.
I am extremely grateful that Homebase took a chance on me. I love coming into the office. I enjoy my job. I want to keep proving that they picked the right candidate and that they were right to not discount me because I didn't have formal CAD experience.
How do you think companies can recruit more women?
Listen to them and include them the same as you would with any person. I'm not saying that because I'm a woman I want special treatment, but I do want equal treatment. 
There are so many times in my work history where I have chimed in with an idea that was completely discounted, and then a couple of months go by, and exactly what I suggested comes to fruition. Or somebody else throws the same idea out there and it is embraced as a great idea.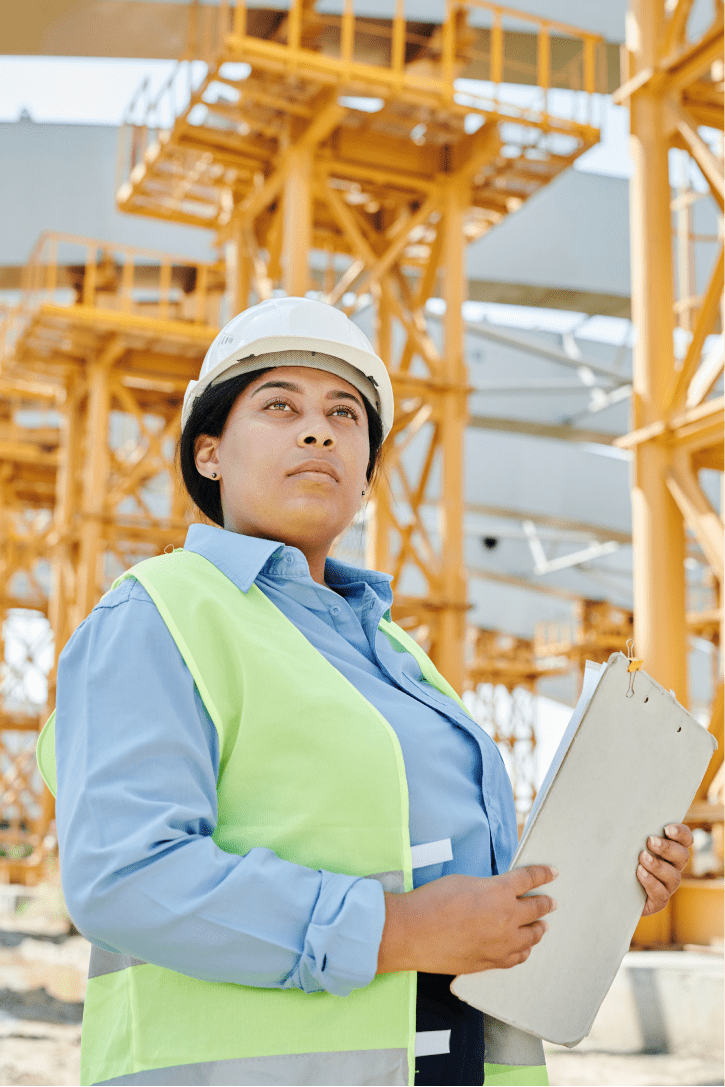 It shuts you down when you know that you're not going to be listened to or considered. After that happens for a while, people get disheartened.  That's when they decide to move on to a different company or even a different industry. 
It's also important to have equal expectations. There are so many times I've seen a man do something and people think it's perfectly acceptable, but when a woman does the same thing she'll get criticism like, "Oh well, she's dressed this way or she's dressed that way." I did not come in here to be evaluated on my shoes. I came in here to do my job. The client's not even going to see my shoes. 
I've even had issues because I have dreadlocks. I take good care of my hair, but people have preconceived notions. 
Be open-minded and treat people with equality and you will have so many more people that want to go to bat for you and are willing to stay with you even in rough moments.
Liz: Project Management Lead at Homebase
How did you get into construction technology? 
I have always been obsessed with real estate and pretty much anything that involves refurbishes, so I kind of always did that on the side and my primary job was in technology. When I found this I was like, "Whoa, I don't have to do one on the side! I can do it all at once." So yeah, it kind of all melded together in one great opportunity and I love it.
What challenges have you faced as a woman in construction technology?
I think you have to prove that you know what you're talking about before construction people take you seriously. Usually, they don't understand how smart technology benefits them because it was somebody else's idea. They are there to build this structure, and they don't initially see how what we do adds value to it.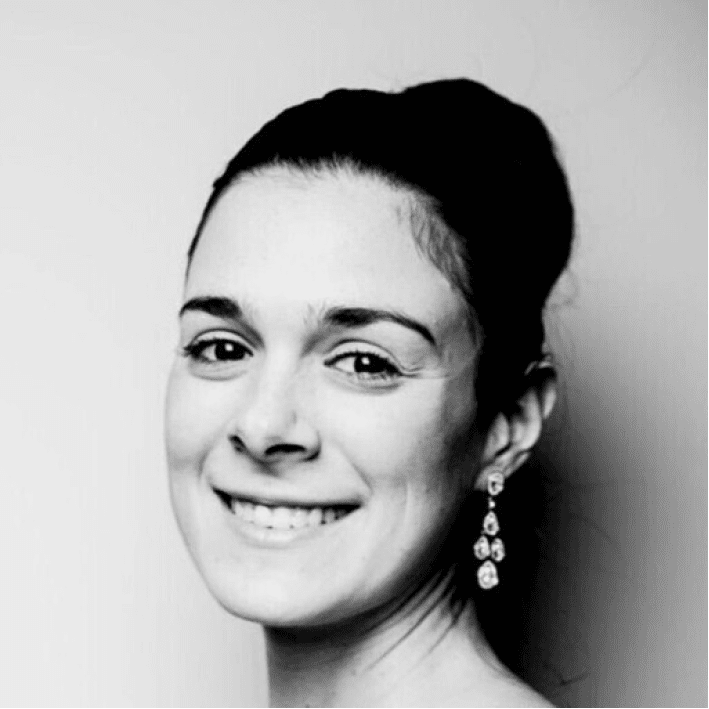 It's up to us to show them the value of Homebase, and I think that explaining things and showing that you know what you're talking about gives them confidence that we're not just here to change things for the sake of changing things. We're actually here to make a positive outcome for everybody involved.
How do you think companies can recruit more women?
At the end of the day, I think it has a lot to do with how the company values and supports women.  
In my role, we see a lot of challenges in the field with our clients and with contractors. Knowing that we have support at home in our company makes it a lot easier to face the day and be like, "Okay, I know this GC is going to call me and it's going to be a rough call, but it's okay because I know my team has my back and they have confidence that I know what I'm talking about." 
Even if the GC says, "I don't think you know what you're doing," I can turn around and say, "Well, my boss is going to tell you the same thing I just told you." Knowing that I have that support from my team here, not just my boss, but from our CEO, Blake, and from C-Suite, is a really big factor.
It's also important to be aware that women often have additional demands on their time. For me specifically, I'm a mom, I'm a wife, I'm involved in my son's school, and I have aging parents at home that sometimes require me to travel. Men might not be on call as much as we are. They might not be the first person that the school calls when their kid is sick. But I'm always going to get the job done, whether I do it at eight o'clock at night after my kid goes to sleep, or whether I do it at eight o'clock in the morning before he goes to school.  It's going to get done, but it will be on my schedule.
Having that flexibility is huge. I think that is a really big part of what supporting women employees looks like.
What do you think women in your position offer that men don't? 
It's a soft touch. I read through emails that I'm CC'd on that are between men (like the construction team and the development team), and they're often one-sentence answers. There's so much context that is not provided in one sentence that could change the outcome. It could change the decision. It could even change the question. That is what I think women bring to construction: that extra context that makes for a well-rounded decision. It makes a real impact. 
For instance, I have two jobs that are in a very similar situation: doors were cut to a specific measurement before Homebase was brought in, and now we have to come up with a solution because our strikes don't fit correctly. One job was handled from a man's perspective and the other one was handled from a woman's perspective. 
The one that was handled from a man's perspective is going to cost them about $1,200 more than the one that was handled by a woman who was like, "Okay, wait, let's exhaust all our options. How did we get to where we are right now? What is going on? Who's going to get us the best pricing? Does it have to come from Homebase? Can somebody else do the work?" Getting all of the information to the decision-maker before they make that choice is going to save them money and it's going to save them a headache later.
Takeaways: How can we increase the number of women in construction?
Increasing the number of women in the construction industry will not happen overnight, but there are concrete steps that companies can take to begin creating a culture where women can thrive. 
Actively recruit women. Give prospects who show promise a chance to interview, even if they have unconventional backgrounds or gaps in career history. 

Provide flexibility for employees including flexible schedules and remote work options. 

Support women employees at work. Credit their good ideas and value their contributions.

Promote women to leadership positions and provide mentorship for women.
As companies take steps toward building an inclusive workplace, more women will choose careers in construction. Over time, other women will be inspired to follow suit. The little steps companies take now can make a big difference in the long term.