Maximize efficiency and cost-savings by designing with building-wide WiFi in mind.
Incorporate Managed WiFi into your existing building with custom-designed infrastructure.
Fiber WiFi
Futureproof your community's internet with GPON.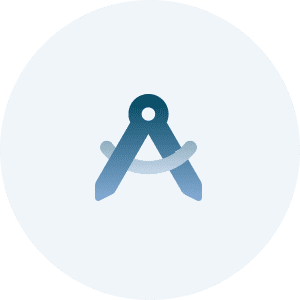 Custom CAD Designs
We'll work with your architect to optimize your network.
Expert Consultation
Design your building-wide WiFi with individualized consultation.
Customized connectivity
for your community.
Customize your internet infrastructure with building-wide, high-speed coverage. Fiber WiFi futureproofs your community while you generate revenue.
Be the Internet Service Provider
Take back ownership
of your connectivity.
Internet designed for your community's needs.
Internet configured for your needs.
Private In-Unit WiFi
Access instant high-speed connection as soon as you move in. Managed WiFi unlocks unheard-of flexibility.
Offices & Amenity Spaces
Unlock seamless building-wide connection with private networks for staff and public networks in amenity spaces.
Device Networks
Build your smart building on a backbone of connectivity. Device networks give your smart devices the connection they require.
The #1 amenity your residents desire most.
"I liked that I could start using WiFi right away. It's convenient and it made move-in a lot easier. I work from home, so I am always online on multiple devices, and my connection has been really reliable. I only had an issue one time, and the support team solved it fast and was friendly."
Per year/per unit earnings
Industry leading partners in hardware technology.

How American Electric Lofts increased their valuation by $1M with Homebase Managed WiFi.
Frequently asked questions
Managed WiFi is a type of internet solution where building-wide WiFi networks are owned by a property but installed and managed by a third party. It can help cut the cost of individual private networks for residents. It can also be used to generate new revenue because all WiFi payments go to the property instead of an ISP.
Homebase handles customer service, maintenance, and repairs so property managers can focus on their core operations.
Yes! Homebase offers Managed Fiber Internet through Gigabyte Passive Optical Networks (GPON). GPON supports longer runs and higher speeds than copper hardware with only a marginal increase in installation costs.
GPON has the ability to support speeds over 100 Gbps and is only limited by the hardware on either side (access points and computers generally won't go over 1 Gbps, at this point).  Investing in GPON infrastructure is a great way to future-proof your building.
On average, properties see between 60 and 80 percent of their residents purchase WiFi. This varies based on whether the property is located in a dense urban market or a more rural market, where there are fewer competitors.
To maximize adoption, Homebase provides sales training for your leasing staff, personalized marketing materials, and in-app messaging to drive Managed Internet adoption. The best way to increase adoption is to promote it during lease-up and limit the promotion of outside internet service providers.
Schedule
your demo
Skip the wait and schedule a demo now with our Smart Building Specialists. Want more information? Leave us your details and we'll reach out to customize your Homebase experience.