Your residents demand convenience. Your staff require efficiency. Everyone needs security. Prepare your community for the future of living with intuitive smart building automations.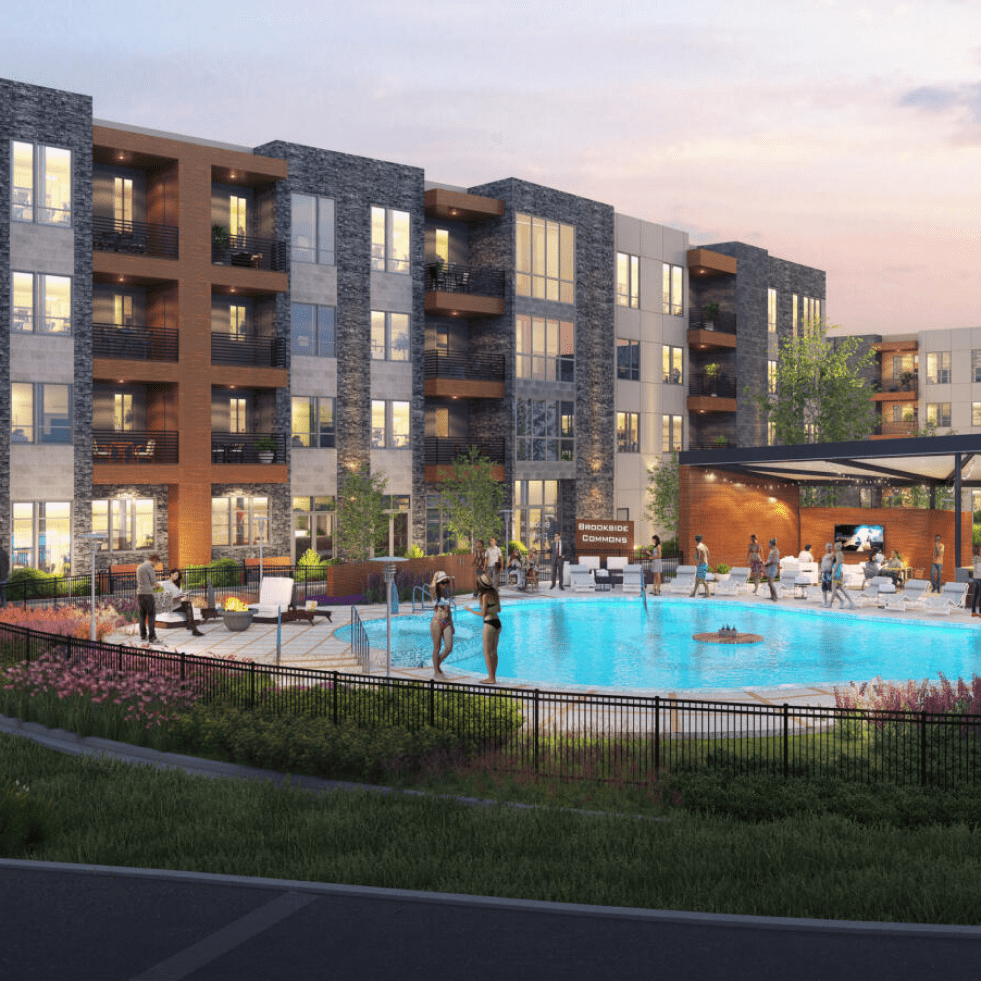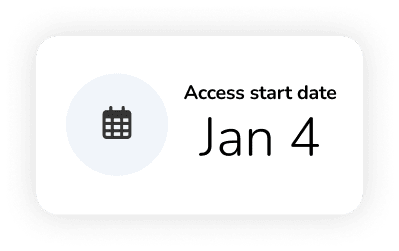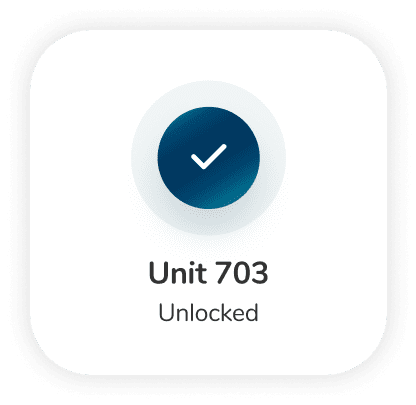 With Homebase, you can give residents accurate access to their assigned spaces along with control to their smart devices.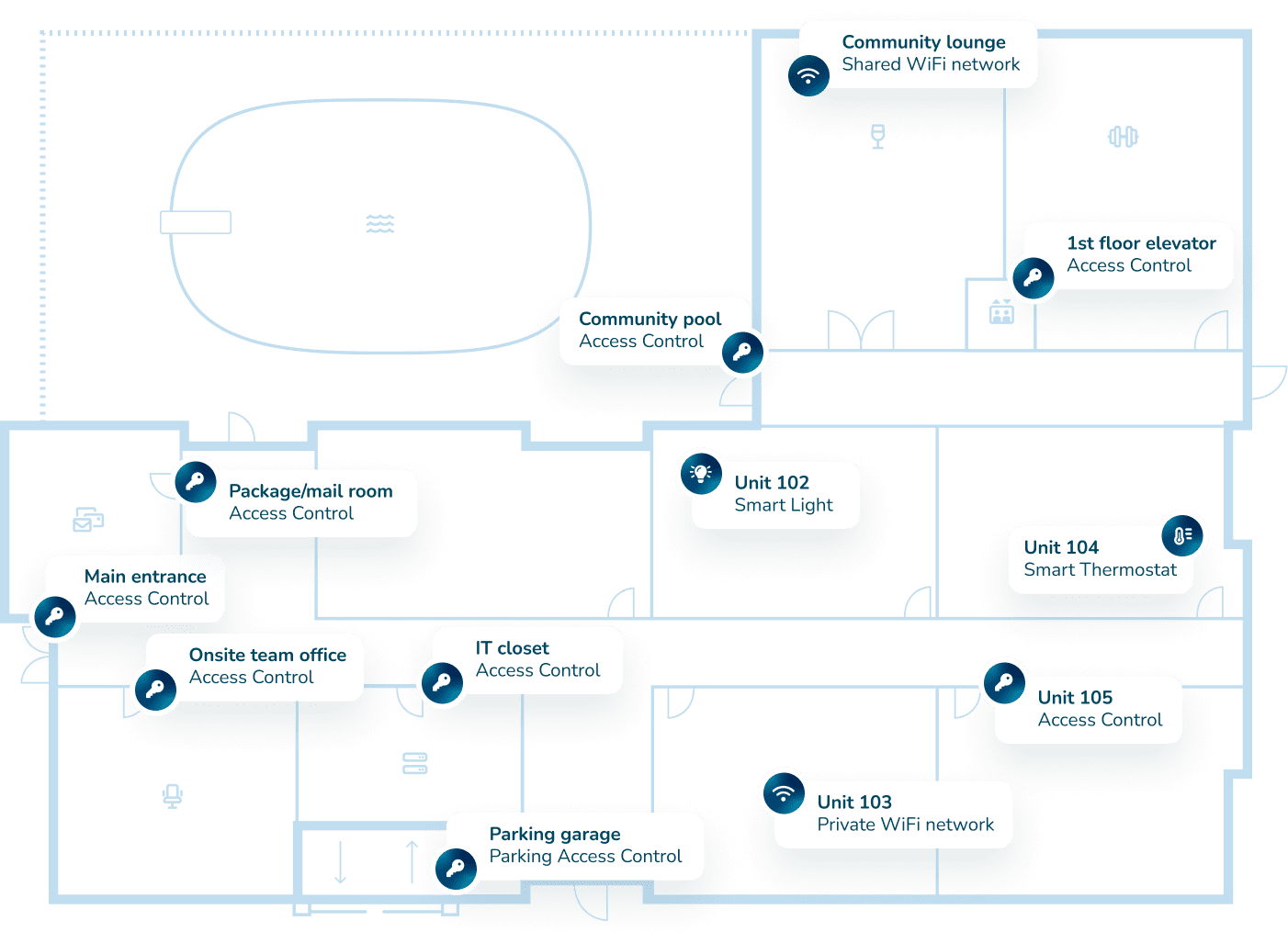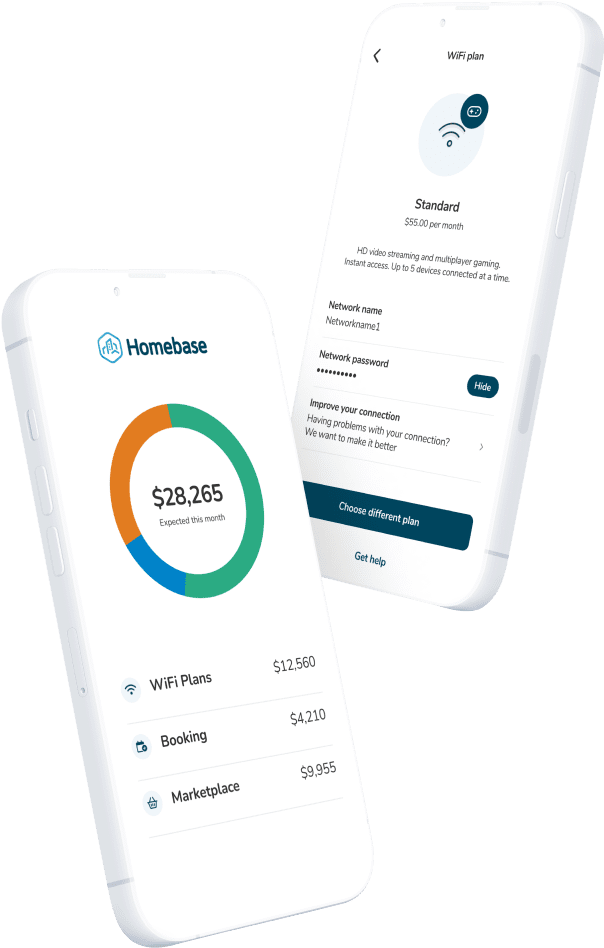 Reliable WiFi that's easy to manage
Deliver seamless building-wide WiFi with private networks in every unit and guest networks in community spaces. With Homebase Managed WiFi, you become the Internet Service Provider and benefit from new revenue. This can cut costs for residents, make it easier to maintain competitive rent prices, and boost NOI.
Flexible and secure building access
Our smart access system makes it easy to save time and increase security. Send, revoke, or adjust access from anywhere and monitor guests with our simple visitor management system. You can even add convenience and boost revenue with features like self-guided tours and Walmart+ InHome.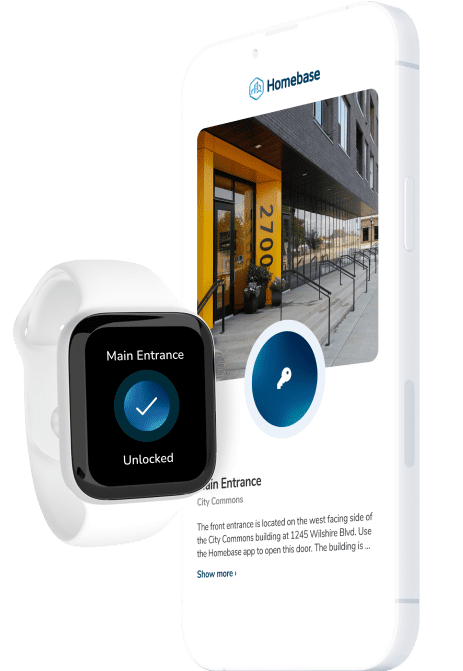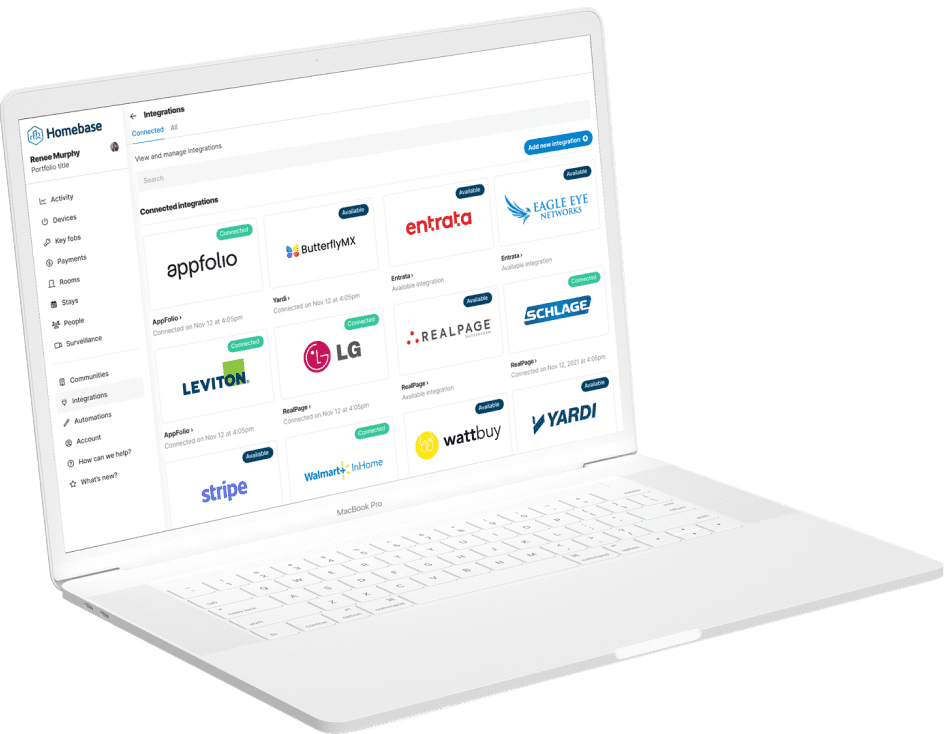 Simplifying
management
It's a lot of work to manage a multifamily community. We tie your tools together so you can do more with less. Integrations with property management software, like AppFolio, along with Eagle Eye Security Cameras, our own package management with Amazon Key, and parking control solutions simplify your workflow.
20+
integrations available
1
minute to send or adjust access
$300
average WiFi revenue generated per unit/year
Homebase enables the owners of American Electric Lofts, Sunflower Development Group, to become the ISP for their community. This allows the owners to capitalize on their return and see a huge increase in property value instantly.
Even more impressive, Sunflower Development Group was able to leverage Historic Tax Credits to completely finance their access and WiFi upgrade costs during the redevelopment phase.
For residents, Homebase WiFi offers a one-of-a-kind internet experience from the moment their stay begins. No contracts. No hardware. No installation. Just instant internet access that can be upgraded at any time.
"We wanted an amenity that really set us apart from the competition, and being able to provide always-on WiFi to our residents as a landlord has led to instant value. It's phenomenal."

Mark Moberly

Director of Development
Frequently asked questions
Unlocking doors with a mobile access app is the safest solution. Only current residents are able to login and access their assigned doors. If a phone gets stolen, it is password protected. When a resident logs into a different device, their last session is logged out immediately — instantly disabling their old device.
Homebase Managed WiFi provides secure, private networks for each apartment. This is safer than Bulk WiFi, which creates a single shared WiFi network that all residents can access. We even handle customer service, maintenance, and repairs so property managers can focus on their core operations while providing residents with a reliable internet connection.
Homebase access control makes it easy to manage short term leases, like Airbnb stays, remotely. Use Homebase Visitor Access to set the start and end times of the stay and choose all doors your guest needs to access, then send a unique access code directly from Homebase Web Manager. Guests will input their code and access all assigned doors with a tap.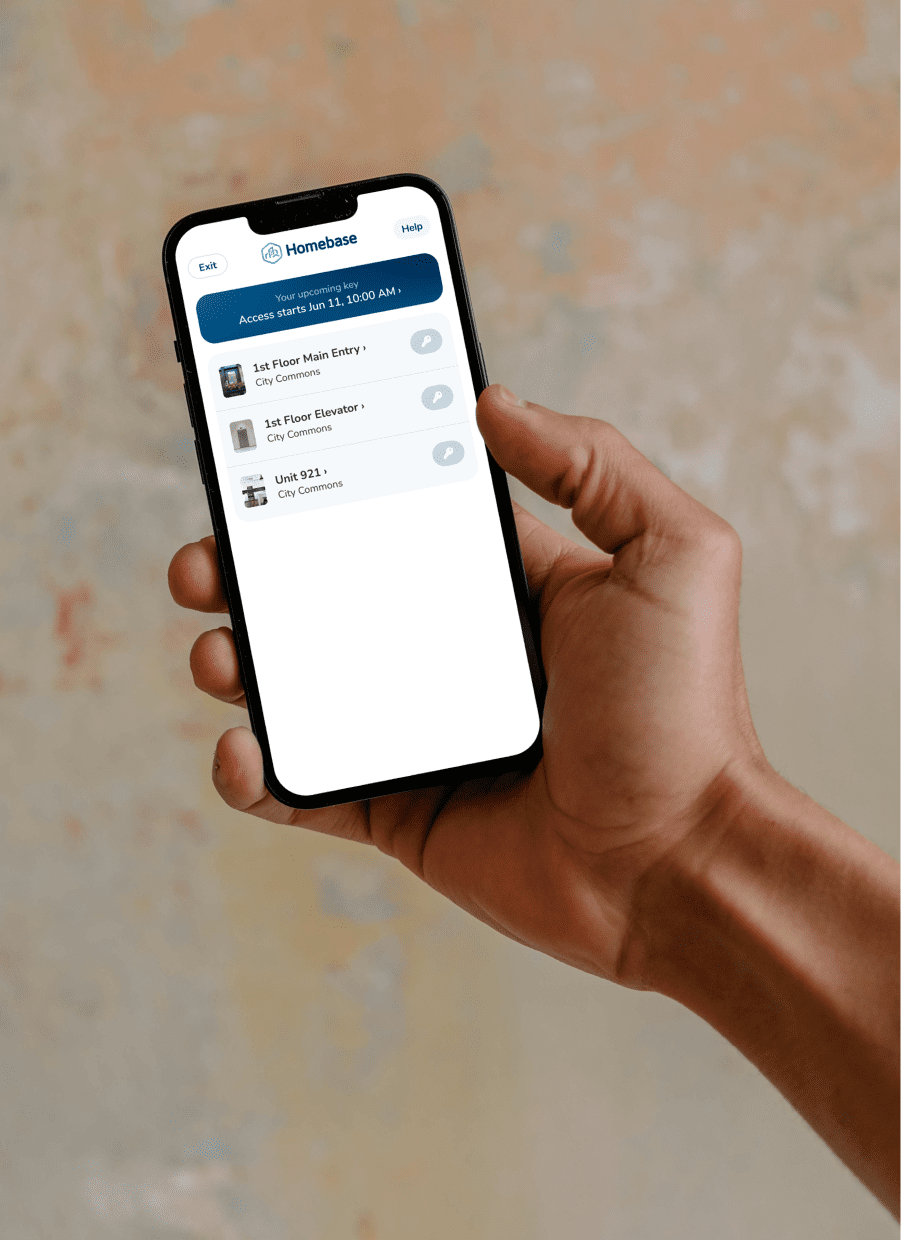 Schedule
your demo
Skip the wait and schedule a demo now with our Smart Building Specialists. Want more information? Leave us your details and we'll reach out to customize your Homebase experience.