With Homebase, you can give residents accurate access to their assigned spaces along with control to their smart devices.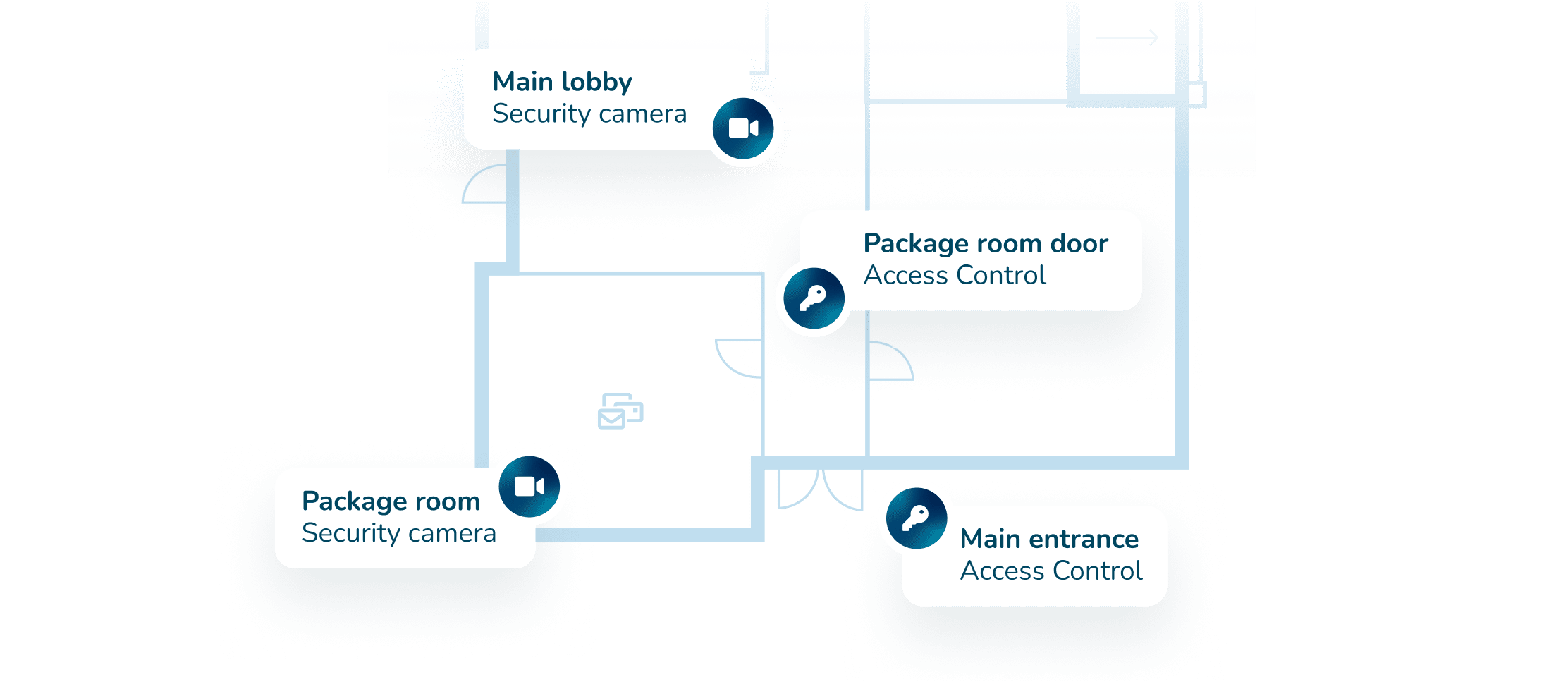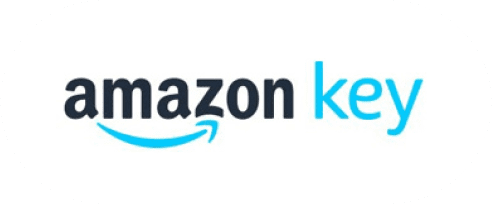 Amazon Key compatible
Homebase is compatible with free Amazon Key to give access to an easy, safe way for communities and residents to receive deliveries. Schedule a demo to learn more.
Secure, tracked, and flexible options.
Save valuable staff time when residents are able to access package rooms at their convenience. Events are automatically tracked and logged into the Homebase Manager dashboard.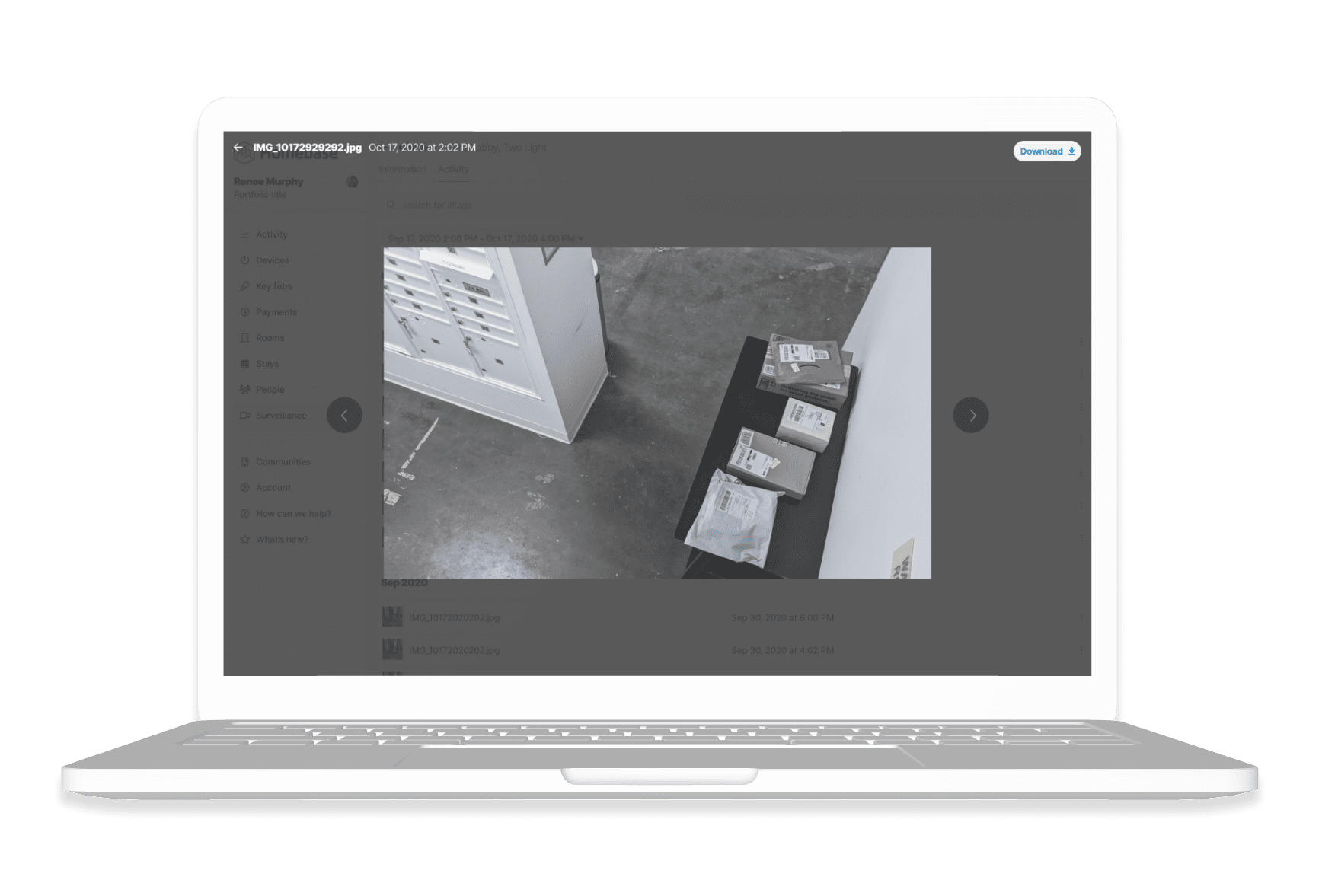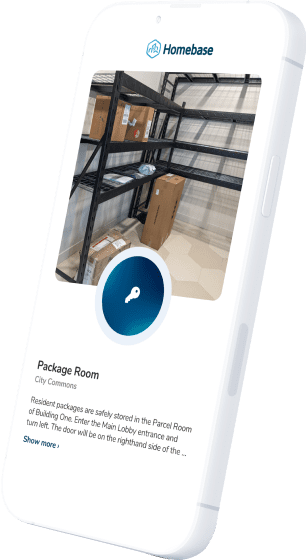 Affordable peace of mind.
Residents have security and a contact-free way to retrieve packages 24 hours a day, freeing time for property staff to complete other important tasks.
Brookside Commons is the first live Homebase smart community that uses our Package Room and Parking Control solutions. These solutions allow property managers to manage all of their access from one platform.  This is an important step toward efficiency for communities who might otherwise either deal with unsecured packages or have to use separate platforms to manage package rooms, parking, and community access.
The property management team at Brookside Commons also manages another Homebase community, OGGI Lofts. While managing multiple properties can be cumbersome, by consolidating all of their smart technology in one platform, they can centralize their operations and optimize their team.
"Everything Homebase offers is an amenity service for our residents. But, it also adds value. We can generate revenue on multiple different levels."

Mark Moberly

Director of Development
The future of package management.
Couriers can be sent a unique access code which is time-stamped and logged into the Homebase Manager dashboard. Residents and staff can retrieve deliveries using the Homebase app.
Reduce valuable staff time.
Maximize your investment and customize your secure delivery management solution.
Work with our team to design a custom delivery flow that increases security by using software and products you already own.
Eliminate monthly fees and expensive upfront costs of locker solutions and overfill rooms.
Decrease staff overhead through remote management. Create a more time-efficient process for delivery drivers while allowing residents the ability to access their packages 24 hours a day.
GET STARTED
The future of package delivery management.
Skip overcomplicated storage solutions. Save time and money with Homebase.
Get custom estimate
Schedule
your demo
Skip the wait and schedule a demo now with our Smart Building Specialists. Want more information? Leave us your details and we'll reach out to customize your Homebase experience.