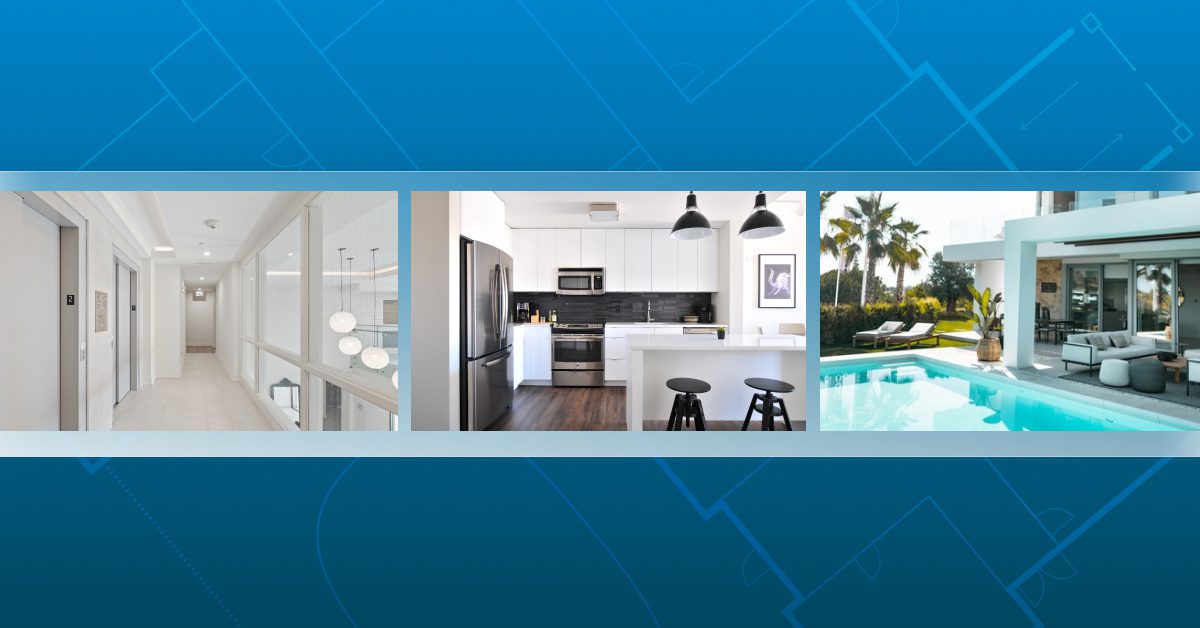 Tired of missing out on potential residents because you can't schedule tours after-hours? Or getting home exhausted because you are overbooked and understaffed? We've been there. Many folks on our team are former property managers, so we understand the challenges that tours can pose for an overstretched team. Especially at properties without onsite staff. You can only be one place at a time, and sometimes that means you miss out on opportunities. Ugh.
Introducing: Self-Guided Tours
Self-guided tours add hours back into the day. They gained prominence at the beginning of the pandemic because of the need for social distancing, and it soon became clear that self-guided tours don't only ensure safety, they also save staff time. Cue a cash register sound effect, because you're about to make more money.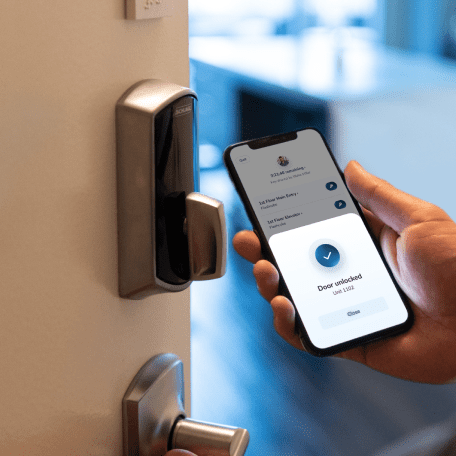 Glad you asked because it's simple. After perusing a property's offerings online, prospectives schedule a tour at their convenience and receive an email with their customized access code and self-guided tour itinerary. When they arrive at the property, they tap a link in their email or scan a posted QR code to open Homebase on their phone. Once they enter their unique access code, they are able to access all doors on their itinerary, no log-ins, or pin code chaos required. Ease for residents and efficiency for staff are guaranteed.
With our Eagle Eye security camera integration, property managers can rest assured that the tour is secure. If necessary, live security cameras streaming is available on Homebase Web Manager. Recorded footage is stored in the cloud and can be accessed later, should an incident arise. To keep tours on schedule, and as an additional safeguard, prospectives' access will expire at the end of their designated time slot.
Benefits of self-guided tours
Stay cool
Having to contact a leasing agent to schedule tour can be a hurdle for prospectives. We live in a world of same-day delivery with the internet at our fingertips; we expect efficiency in our lives! Millennials account for about 48% of multifamily renters while Gen Z comes in second place at 36% and growing. 
Younger generations expect instant access and want to be able to check items off their to-do list without delay. Multifamily communities can appeal to prospects by offering the convenience of online scheduling and self-guided touring.
Be calm
Having the ability to take a self-guided tour empowers renters to imagine themself in their future home without worrying about inconveniencing a leasing agent. It is well established in psychology that we make our best decisions when our minds are calm. Allowing prospectives to navigate the property in their own time may help them make better choices.
Win residents
Letting prospects self-select based on their interest enables property managers and leasing agents to focus on folks who are serious about moving forward. In doing so, self-guided touring improves the experience of both prospects and staff.
What could you do with an extra hour?
I bet your team has some ideas. Low vacancy and short-staffed is the theme in the property management world today. From maintenance requests to vacant unit management, property managers' schedules are full.  Add in the time wasted scheduling and guiding tours, and it's too much for even the most hard-working team.
With an efficient, automated system, staff members add more value. Using self-guided touring at your property allows employees to manage more units in multiple locations. Homebase access also enables remote management, so staff can be onsite from anywhere. Knowing their time is appreciated, and having the option to work remotely, improves employee retention.
What are you waiting for?
The future is now and self-guided tours are the foolproof solution to boost staff efficiency. Do you think your property might benefit? Let our experts give you a glimpse of how self-guided tours fit into a fully connected smart community. Let's get started.