In a world of convenience and same-day delivery, property management staff expect efficiency in their workflow. We get it: doubling data entry in separate platforms is a chore. Our partnership with Yardi makes that a thing of the past.
We're all about ease. Our integrations with property management software allow us to automate the data entry process. Staff enter information in Yardi and we take care of the rest. Creating or ending a lease? Homebase syncs with the Yardi database every 10 minutes, ensuring you never miss a beat. Drop tedious, time-consuming tasks. Enjoy reliable information exactly where you need it.
Security is always on our minds, so you can take it off yours. With our recent SOC 2 compliance certification, you can rest assured that your residents' information is safe. Seamless and secure data transfer is guaranteed.
We seek to simplify life. Automating your building with Homebase + Yardi means reinventing the current workflow for staff. Save money and time by ditching double data entry. We'll lead you into a future of boosted productivity, increased property value, and new monthly revenue streams.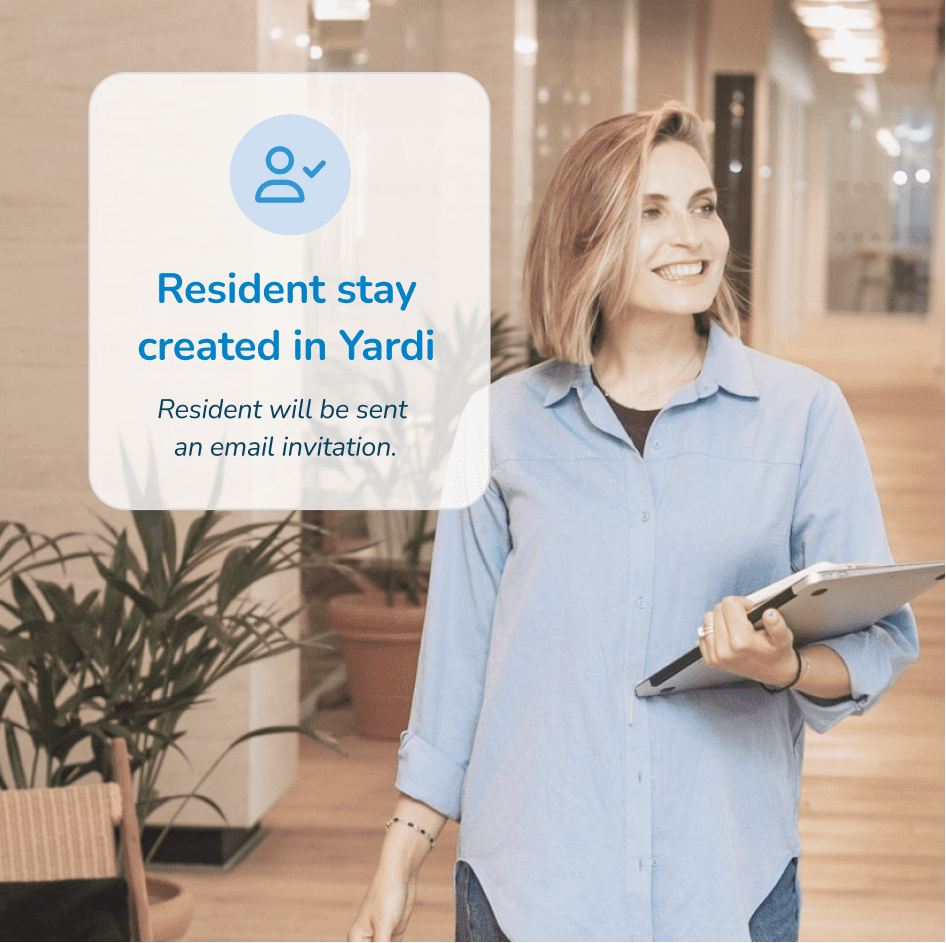 Interested in learning more? New software integrations are on the horizon! Schedule a quick demo with our experts to hear how Homebase can automate your workflow.