Today's multifamily infrastructure requires an increasingly complex network of technology. Unfortunately, controlling this growing list of proptech can often overwhelm property staff who are busy with existing operational requirements (we're looking at you, property maintenance).
The challenge of adding cost-saving technology without creating an extra burden for staff lays the groundwork for real infrastructure innovation. What if there was a way to add technology while also making it easier to operate?
Enter Homebase.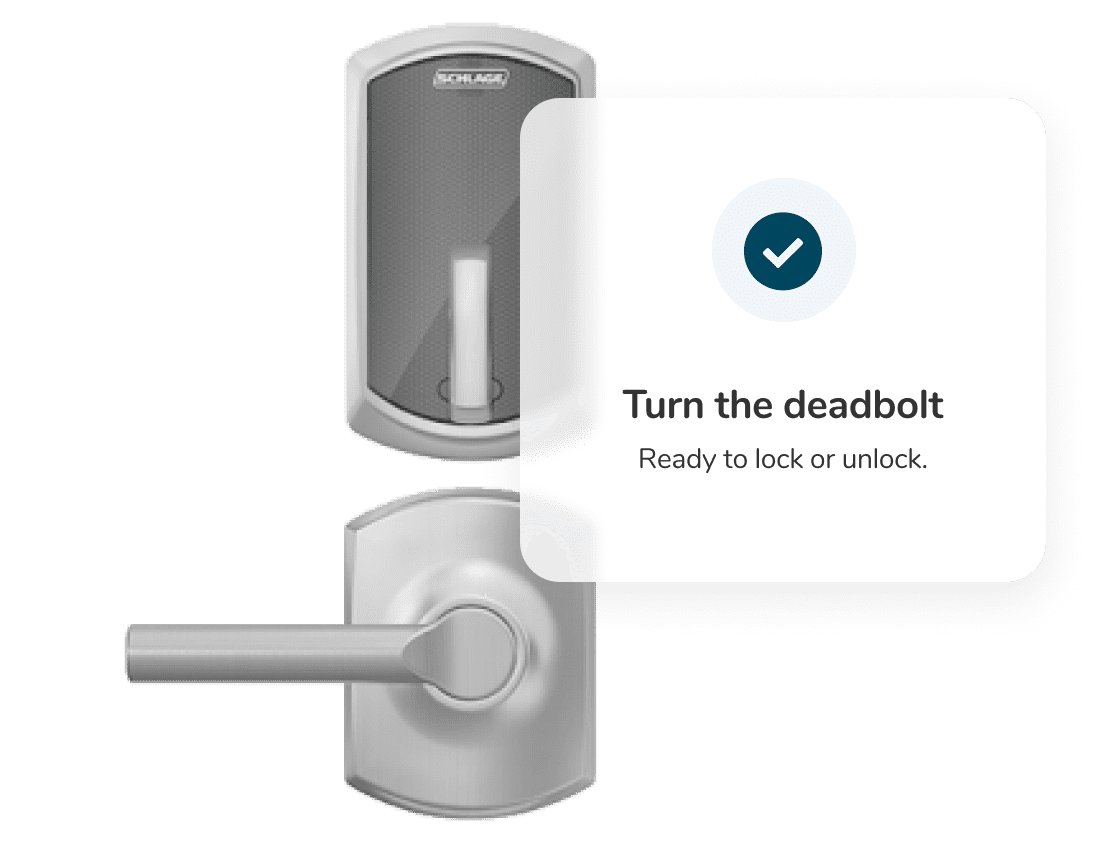 All Your Proptech in One Platform
One of our primary values is simplicity: We believe technology is simply an enabler. It should fade into the background while you experience a more efficient, secure, and reliable connection to the world around you.
But what does this mean for overworked property managers struggling to keep their heads above water?
Homebase offers a unique suite of smart solutions that are managed in a single digital platform. This network of technology automates building operations to save staff time and reduce costs. Homebase customers chose their combination of solutions from a list that includes: managed WiFi, smart access control, payment collection, security monitoring, package room access, parking control, and smart home devices like thermostats and lights. By integrating these features in one app, Homebase saves properties the hassle and cost of managing over 20 separate platforms.
Moreover, Homebase partners can actually reduce operating costs and create new revenue streams. Take the mixed-use property Terrace on Walnut, for example. They reduced operating costs by 3.2% with Homebase Access. Learn more about this property's success from our Terrace on Walnut Case Study.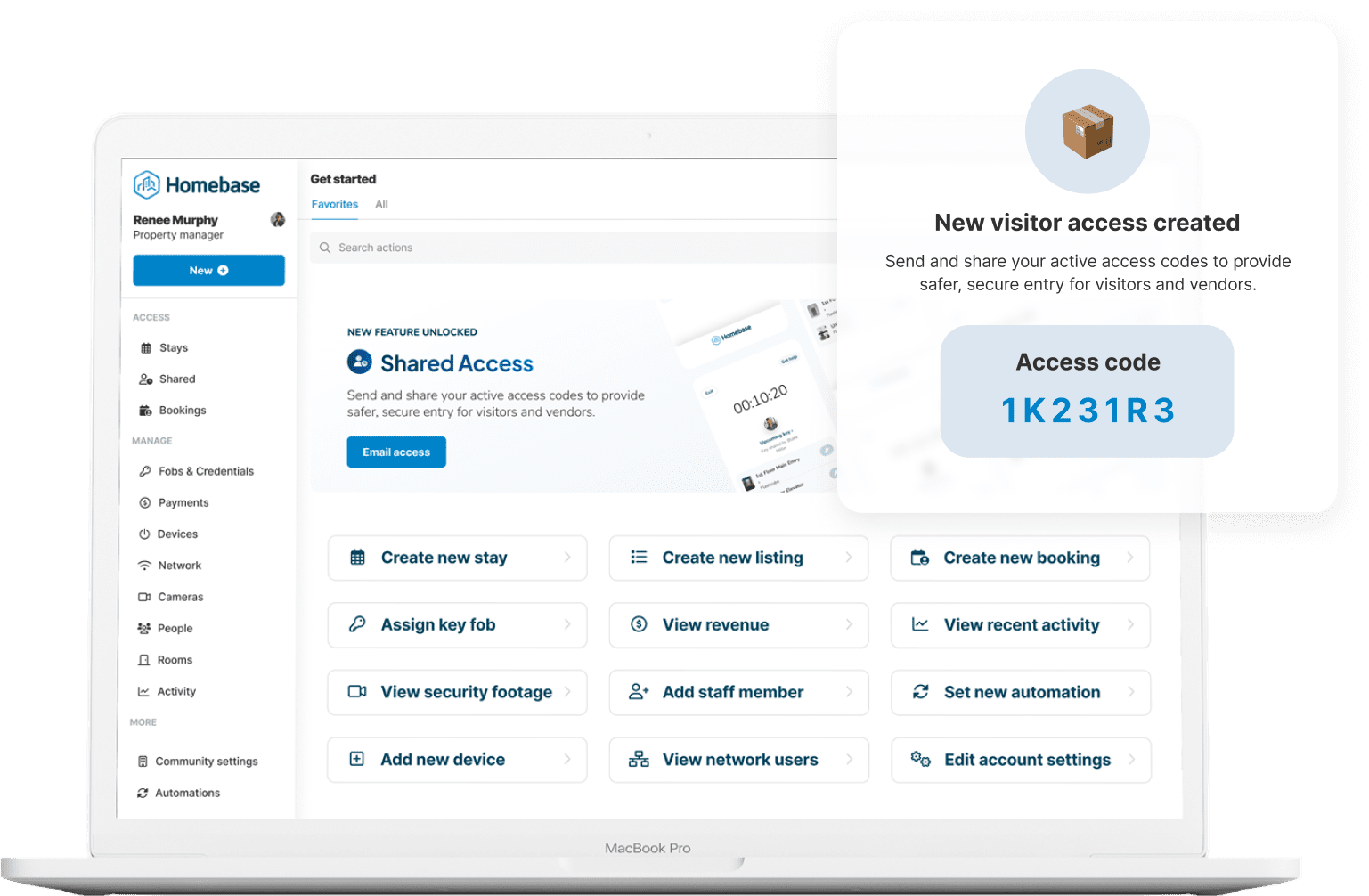 Homebase also gives properties the opportunity to eliminate time-wasting tasks like keeping track of keys and fobs. Occupants simply download the Homebase app which gives them customized access to their spaces with the tap of a button. No keys, cards, or fobs necessary. The Centennial, a 100-unit resident property, recently switched to app-only access and have already received positive feedback from residents and staff.
Taking digital access one step further, we provide properties with secure visitor management. Send trackable, temporary credentials and allow visitors to unlock doors with their phones. This enables property staff to grant access to vendors without having to be onsite, or permit a prospect to experience a self-guided tour after hours. 
Let's Build for the Future
Technology should be simple. We're constantly innovating, and our commitment to making your life easier is at the core of everything we do. Talk with our experts about upgrading your proptech system and simplifying your life.