Smart switch and lighting control.
Stay energy efficient while setting the mood, all managed from one platform.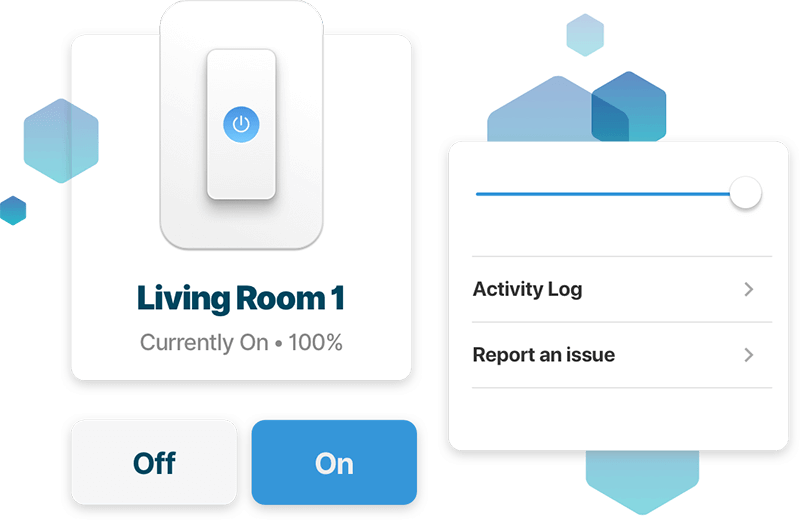 SIMPLE & CONVENIENT
Smart home lighting made brilliant.
Extend your residents' smart home experience. Our LIFX integration allows for numerous colors and settings, an exciting amenity for your residents to brag about.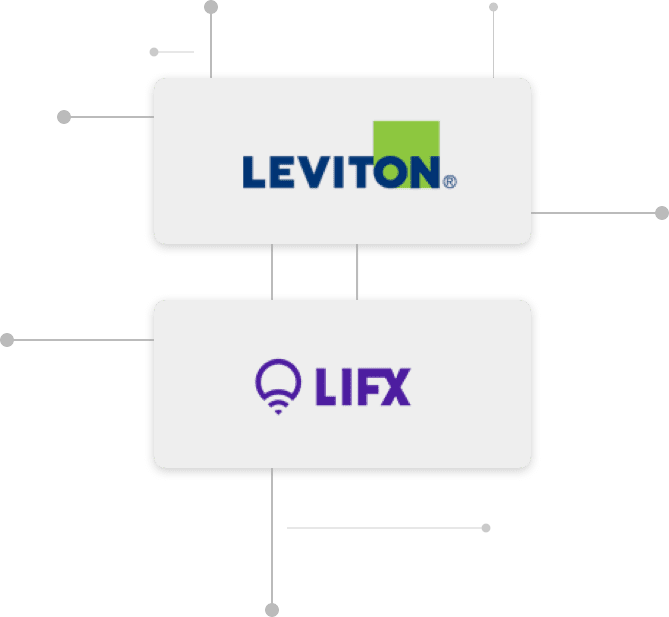 POWERFUL INTEGRATIONS
Partners in lighting.
Thoughtful electrical and lighting solutions that make life easier, safer, and more productive.
GET STARTED
The future's never felt so at home.
See how easy it is to upgrade your properties for the future.
Schedule Demo
Can I turn my lights on and off when I'm away from my unit?
Yes, using the Homebase app you can adjust any smart lights installed as part of your Homebase package.
What if I have a problem with my lights?
Homebase support is available to help you with any smart lighting that's part of your Homebase smart apartment package.