Unlock the power of smart home controls.
Empower your residents with the ability to adjust their smart thermostats from anywhere. With all of your smart home controls in one easy-to-use app, comfort is only a tap away.
Save energy with efficient automations.
Save your residents money on utilities and increase energy efficiency with automated smart thermostat shortcuts. Residents and staff can customize their smart thermostat preferences from anywhere in the Homebase app.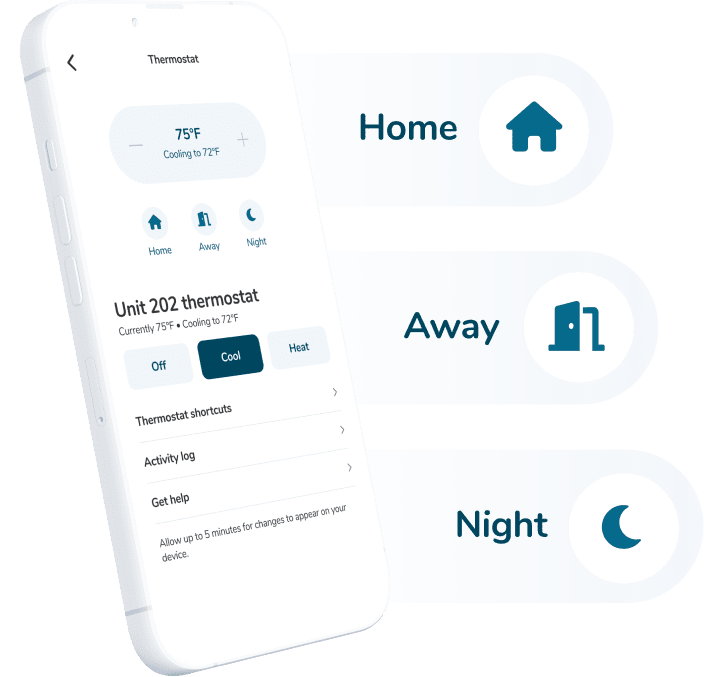 Centralize vacant unit management.
Automate your workflow by setting a temperature range for all vacant units and choosing times to turn off all the lights. Decreasing operation costs and improving community sustainability is easy when you can set it and forget it.
HOMEBASE FEATURES
Increase your energy efficiency.
Sustainability is becoming increasingly important for communities across the country. You can stand out by optimizing your ESG profile. 
Learn more
Schedule
your demo
Skip the wait and schedule a demo now with our Smart Building Specialists. Want more information? Leave us your details and we'll reach out to customize your Homebase experience.