Student housing and co-living
Students come and go, so you need a smart building system that is ready for anything. Provide seamless WiFi, automated move-ins, and boosted security in one centralized platform.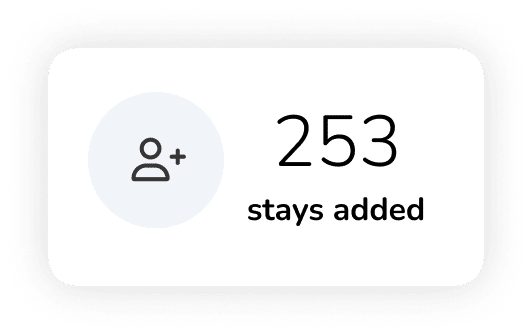 With Homebase, you can give residents accurate access to their assigned spaces along with control to their smart devices.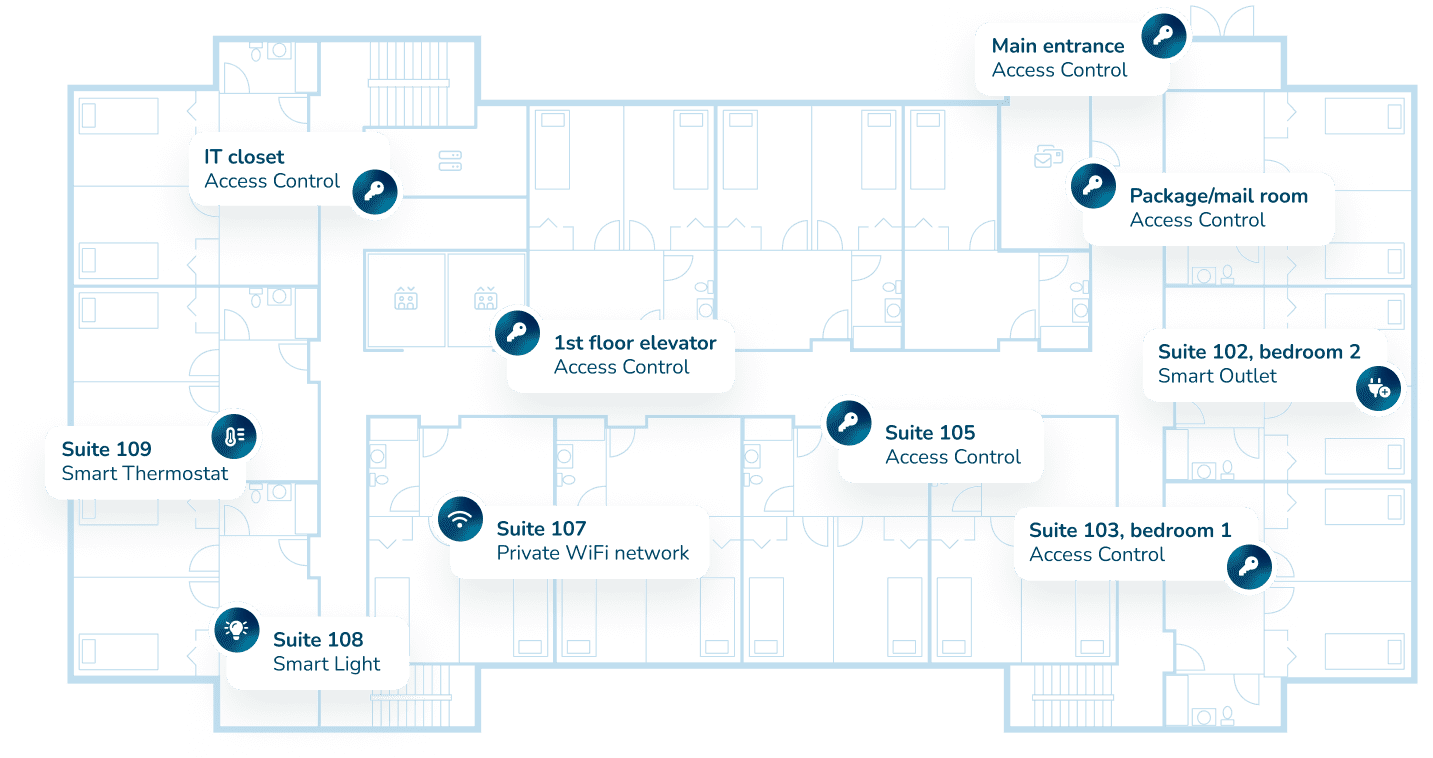 Reliable WiFi that's easy to manage
Deliver seamless building-wide WiFi with private networks in every unit and guest networks in community spaces. Maintain competitive rent prices with Homebase Managed WiFi. You become the Internet Service Provider and benefit from new revenue.
Flexible and secure building access
Our smart access system makes it easy to save time and increase security. Send, revoke, or adjust access from anywhere and use our simple visitor management system to monitor guests. With automated mass move-ins and the option to choose app-only access, you can save hours every semester.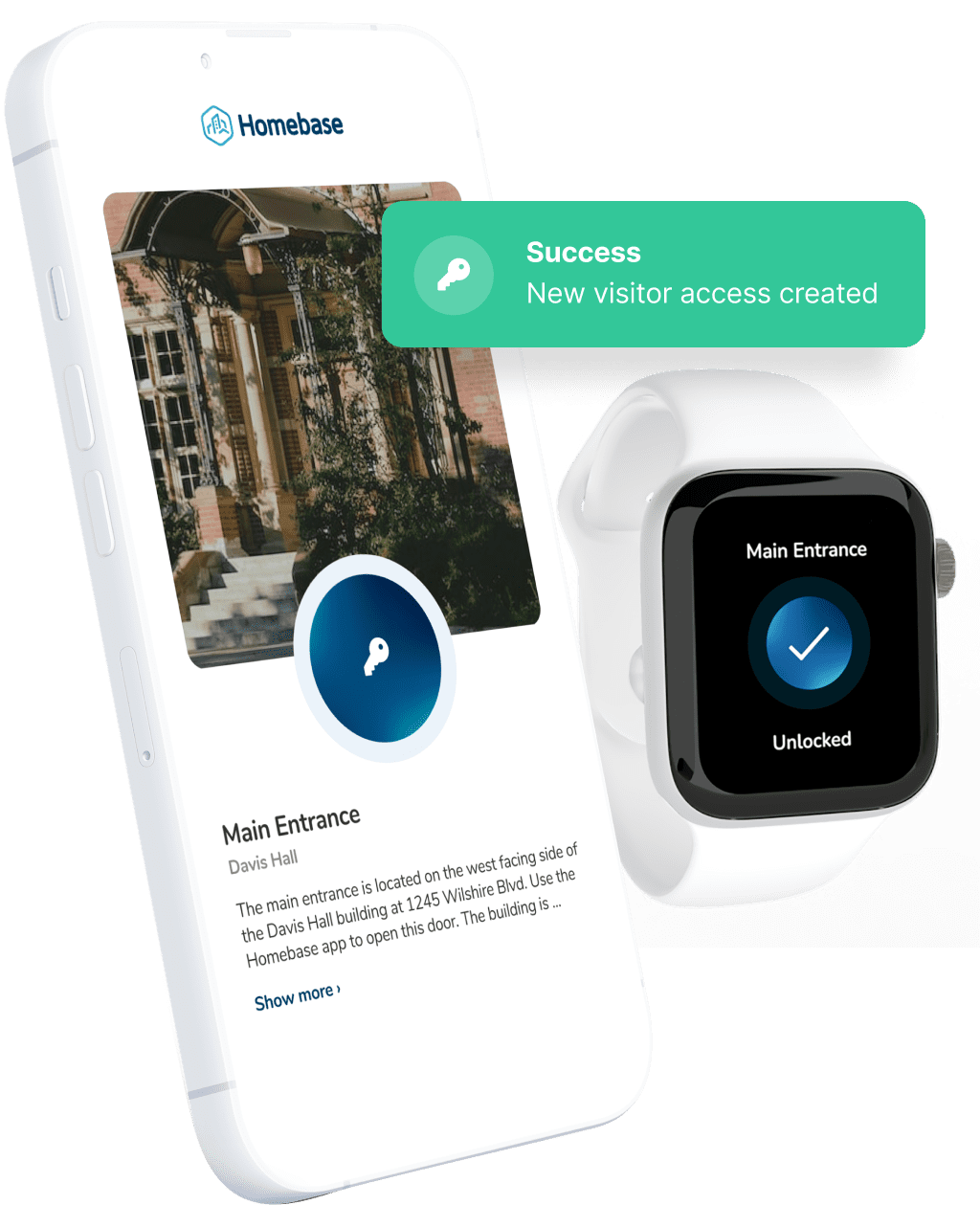 Digital amenities with a big impact
Homebase offers your residents unique amenity like in-unit grocery delivery through Walmart+ InHome. Eagle Eye body cameras, time-bound access, and background checks make it easy for residents to feel secure while they benefit from added convenience.
40 hrs
Time saved
per semester
3x
Safer than
traditional keys
6+
Digital amenities for
improved experiences
Frequently asked questions
Unlocking doors with a mobile access app is the safest solution, with fobs as a secondary option. Only current residents are able to login and access their assigned doors. If a phone gets stolen, it is password protected. When a resident logs into a different device, their last session is logged out immediately — instantly disabling their old device.
Homebase Managed WiFi provides secure, private networks for each apartment. This is safer than Bulk WiFi, which creates a single shared WiFi network that all residents can access. We even handle customer service, maintenance, and repairs so property managers can focus on their core operations while providing residents with a reliable internet connection.
Our smart access control system upgrades security without sacrificing convenience. While metal keys can easily be copied, compromising security, digital visitor access keeps you in control. Set start and end times, choose what doors visitors can access, and monitor guest activity in real time.
Schedule
your demo
Skip the wait and schedule a demo now with our Smart Building Specialists. Want more information? Leave us your details and we'll reach out to customize your Homebase experience.