Your Homebase. Redesigned.
Our biggest update yet. We're continually improving the Homebase platform to give you and your residents the best experience possible. Meet Homebase 2.0.
A New 2.0 Dashboard
Over the past few months, we've been refining the Homebase Community Manager experience. That experience starts with the Dashboard — the real-time overview of your living smart building. Along with a refreshed look, our team has simplified and streamlined many parts of the Homebase Community Manager. Here are a few things you can expect:
Updated Unit List
The unit list has been reworked to provide better scannability when searching for residents and issues. Get to know your community better with full resident names for each unit. We've also introduced a clearer tagging system for new messages, rent payments, maintenance and package notifications.
Activity Feed meets the Dashboard
The Activity Feed gives the pulse of everything happening in your community, while the Dashboard provides a real-time snapshot of your building's overall health. For Homebase 2.0, our team combined the Dashboard and Activity Feed to help you stay up-to-date with the details that drive resident happiness, retention and net operating income. See the latest maintenance requests, payments, device interactions and more.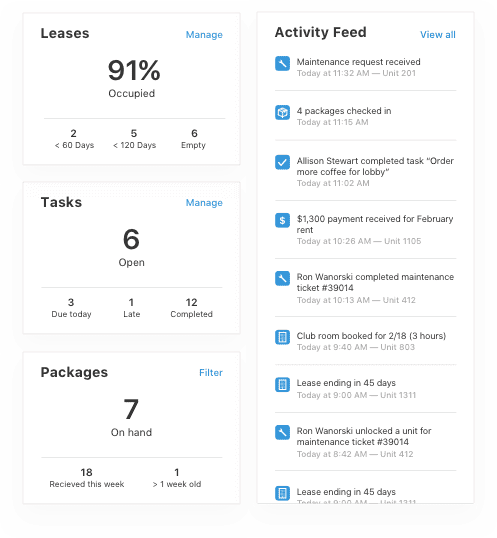 Introducing Community Events
Meet our brand new Community Events feature. Property managers now have the ability to create community events and invite residents through the Homebase Resident App. Residents will receive an invitation through the Announcements channel and have the ability to RSVP, letting property managers know exactly who is coming to each event. Invites and reminders can be scheduled ahead of time to give property managers true event automation.
Streamlined Unit Dashboard
The Unit Dashboard has received an experience overhaul. We've reorganized each unit to prioritize and clearly present key information. Resident, device and payment information is now easier for property managers to identify and access.
Improved Device Management
Our team has made unit device management a more straightforward and focused experience for property managers. Each device type has a consistent interaction giving you more control and the power of an efficient smart building.
Brand New Resident App
Announcing a completely redesigned 2.0 Resident App for both iOS and Android. We've meticulously revamped the Homebase experience to give residents a more modern, easier-to-use app that removes all frustrations of renting. From the signup process to maintenance requests, each feature has been rethought and redesigned.
Modern Device Control
Resident Device Control has been redesigned from the ground up. Our team has introduced powerful controls for each device type, giving residents the ability to quickly and clearly unlock a door or change the color of their smart lights. 
Simplified Maintenance
The resident maintenance experience has been improved to match the rest of the Homebase Resident App. It is now simpler for residents to add maintenance issues and for property managers to ensure residents are receiving the best care possible.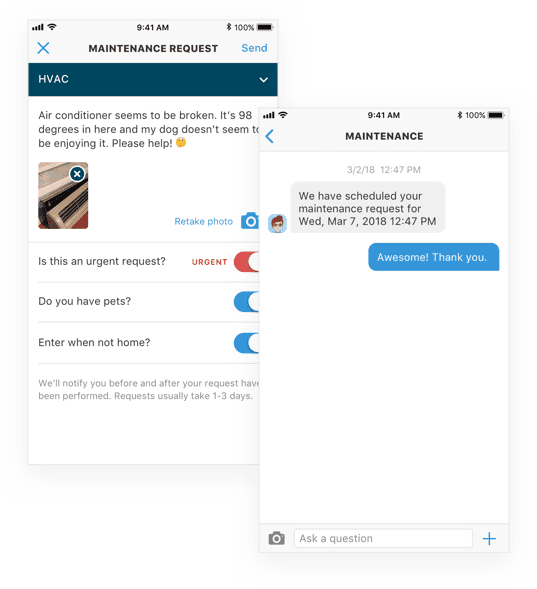 More to Come
Launching Homebase 2.0 is just the beginning. Look for another update in the next few weeks. 👍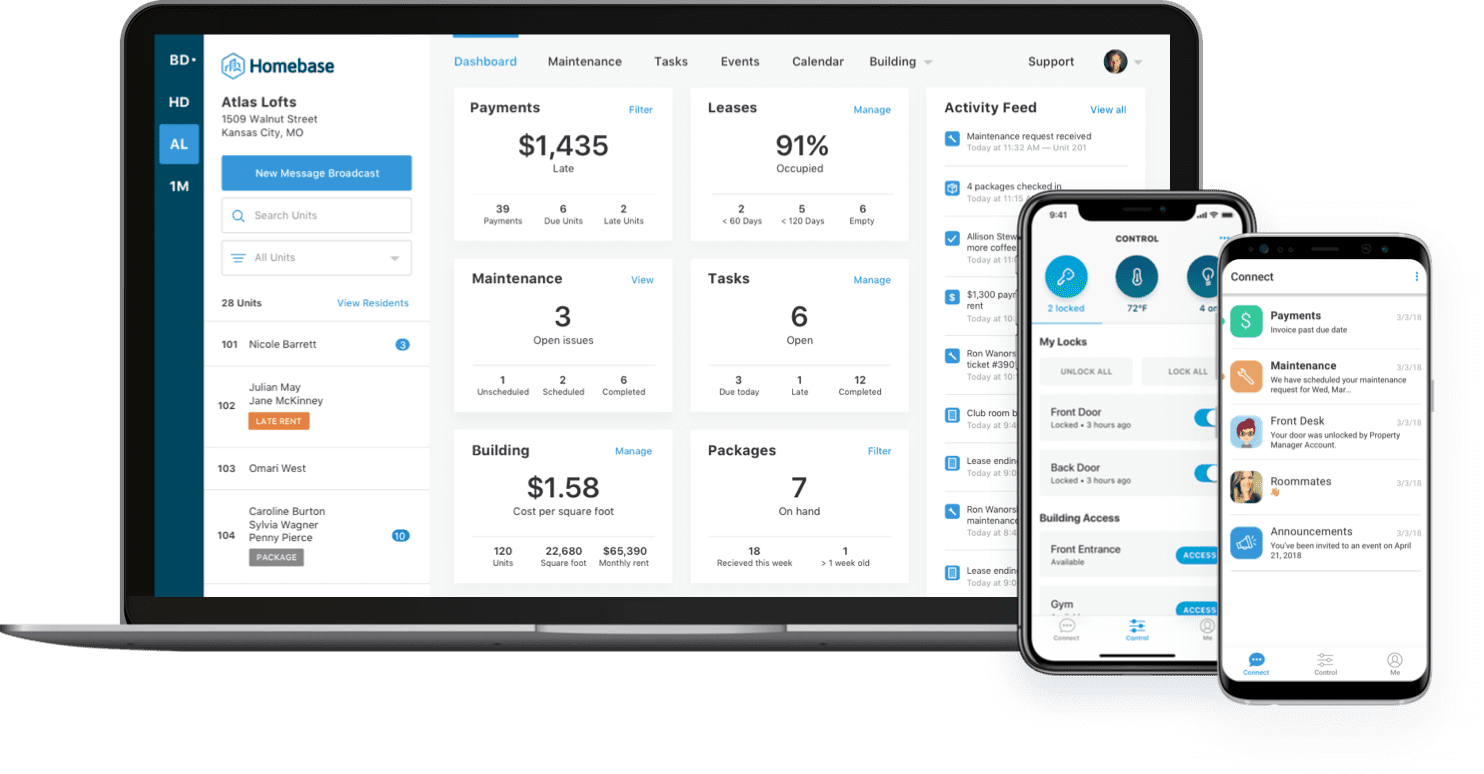 Have a feature request or feedback?
Send us an email to hi@homebase.ai describing any idea you've got (or whatever is on your mind). We're always open to suggestions! Interested in learning more about the Homebase platform? Schedule a demo today.
Request Demo