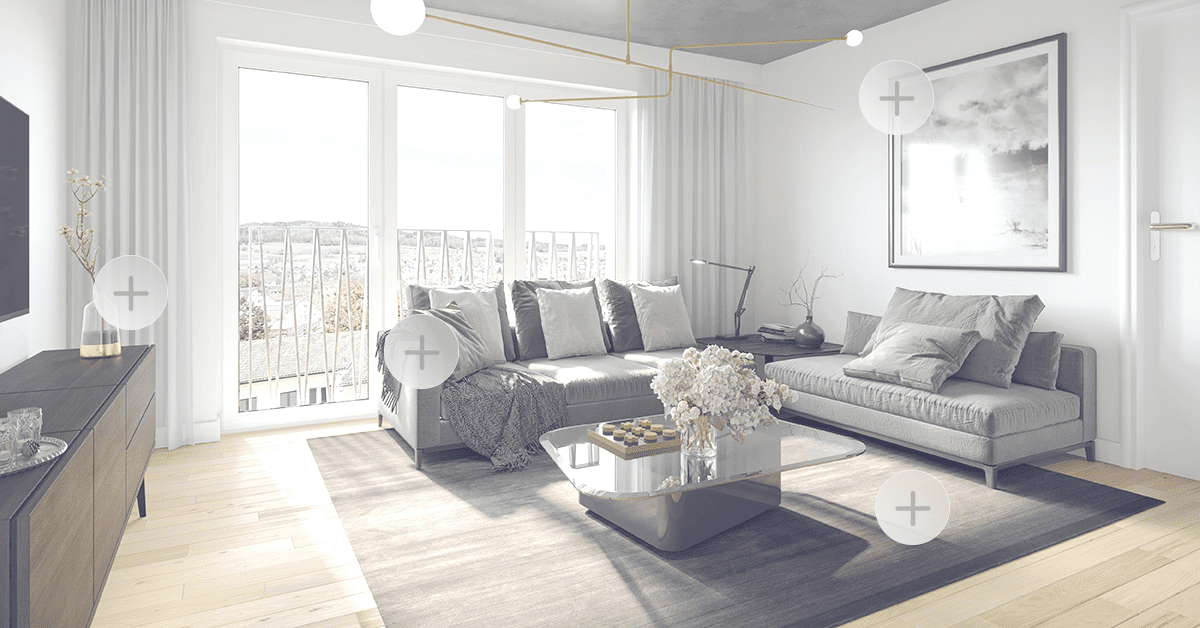 Real estate has been slow to adopt technology in the past, but the pace of innovation has increased dramatically. Investors have poured over $20 billion into PropTech startups in the last two years alone. There will be more change in the next decade than there has been in the last 50 years. 
As we enter uncharted waters, property managers will feel the impact the most. Not only do they deal directly with changing resident needs, but they're also in charge of managing the day-to-day business. They are facing rapid innovation on all fronts of their job and must adjust accordingly.
How will the property manager's role change in the next decade? That's what we're here to find out. 
Technology driving massive changes
Real estate professionals pride themselves on thinking long-term. Today, though, PropTech is causing an unprecedented shake-up in the multifamily industry. How can you think long-term when things are changing so quickly?
It starts with understanding the major trends that will define the next decade. We outlined these trends in a previous article:
Changing Role of Property Management
Today, much of a property manager's job is day-to-day management of finances, sales, and maintenance. Thanks to PropTech innovations, many of these mundane tasks will soon be automated. 
Will this make the property manager obsolete? Far from it. With manual tasks taken care of, the property manager's role will shift to more resident engagement and data strategy. 
Below are a few specific areas we believe will be most impacted by technology between now and 2029: 
Data Strategy
Smart building data is only as valuable as what you do with it. In the coming decade, data analysis will become a critical skill for property managers. 
Property managers will be responsible for organizing and utilizing all the data flowing into the community's smart apartment platform. They will need to know how to collect, analyze, and make adjustments to their company's data strategy. 
For example, imagine a property management company has the goal of reducing energy costs. Property managers will have to analyze data from the property's smart building system to identify cost-saving opportunities that won't impact the resident experience. 
Marketing
Property managers spend a significant portion of their time maintaining online listings to attract prospective residents. But with new tools on the market like Block—an AI-powered apartment search engine—much of the burden of listing management will be automated.
Startups like Block are adding a new level of personalization to the apartment-hunting process. "Imagine if finding a great apartment was as easy as booking a place on Airbnb," says Nick Dazé, CEO and co-founder of Block. 
However, property managers will not be giving up all marketing duties. Instead of focusing on tedious listing management, they will have time to focus on telling stories from within their community, gathering positive testimonials, and building word-of-mouth buzz. 
Tours
Tours are another time-intensive activity for property managers and another task ripe for disruption. Some properties have already started taking advantage of new self-guided tour solutions like Tour24. 
"Self-guided tours can prove especially valuable in those frequent situations when you have multiple prospects arrive at a leasing office at the same time," said Ian Andrews, co-founder and principal of Power Pro Leasing, in a recent article on Multifamily Executive. 
But that's not all we should expect in the next ten years. The next stage of self-guided tours is the addition of Augmented Reality (AR) and Virtual Reality (VR). Virtual Reality tours will allow prospects to view a unit without ever coming on site. AR-powered virtual staging tools will then enhance in-person tours by helping prospects imagine life inside the empty unit.
An additional benefit of self-guided and VR tours is that residents can take them 24/7. When prospects can take tours on their own time, it improves a property's chances of filling vacant units. 
Maintenance
One of the most time-consuming parts of a property manager's job is handling maintenance issues. There's added stress with this task because small issues can turn into major ones if they aren't handled quickly. 
Luckily, maintenance is the task most ripe for disruption by new technology. As we've written about extensively, smart building technology is poised to all but eliminate daily maintenance tasks for property managers. Thanks to smart sensors and devices, property management teams will be immediately informed as soon as a problem arises. Then a maintenance task will be automatically assigned to a staff member. 
Proactive maintenance is one of the greatest benefits of smart buildings and connected devices. The technology will continue to mature over the next several years and will be the norm by 2029. 
Resident Engagement
With most routine tasks automated by technology, property managers of the future will have more time to spend building community and engaging with residents. This includes, according to Modern Message CEO, John Hinckley, "community events, communication, feedback, and incentives programs."
Hinckley believes that resident engagement starts with developing a systemized approach. "Factoring the high turnover both by residents and onsite staff requires you to implement an engagement strategy that scales."
To implement a resident engagement strategy, property managers should start by regularly communicating with residents online and in-person. In other words, don't wait until your resident has a problem to talk with them. Asking for feedback and just checking in are great ways to build trust and goodwill. 
Second, Hinckley says to focus on resident appreciation. Make residents feel welcome and show your gratitude for them choosing your community. "Making your residents feel valued and appreciated while asking them to share feedback is key to success," he said.
In the coming decade, resident engagement will become the primary job of property managers. You can start today by regularly asking for feedback and showing your appreciation for residents. 
Are you ready for the future? 
2029 might feel like a lifetime away, but it will be here sooner than you think. In the meantime, the multifamily industry will experience its most disruptive decade in ages. From evolving resident needs to innovative proptech, property management will be redefined from the top-down. 
The most significant change for property managers will be the shift from daily tasks to community engagement and data analysis. Thanks to smart apartment automation, property managers will be able to focus on the most important part of the business: their residents.